(From version 1.5.030 onwards.)
An option to enable the 5-Cent Rounding Adjustment in Cash Sale and Invoice.
The Setting
To use this function, perform the following setting:
(1) Go to Tools > Options > G/L > Default Accounts, assign the G/L account for Rounding Adjustment Account (before this step, you must have maintained a Rounding Adjustment account at G/L > Account Maintenance, usually under Sales Adjustments type).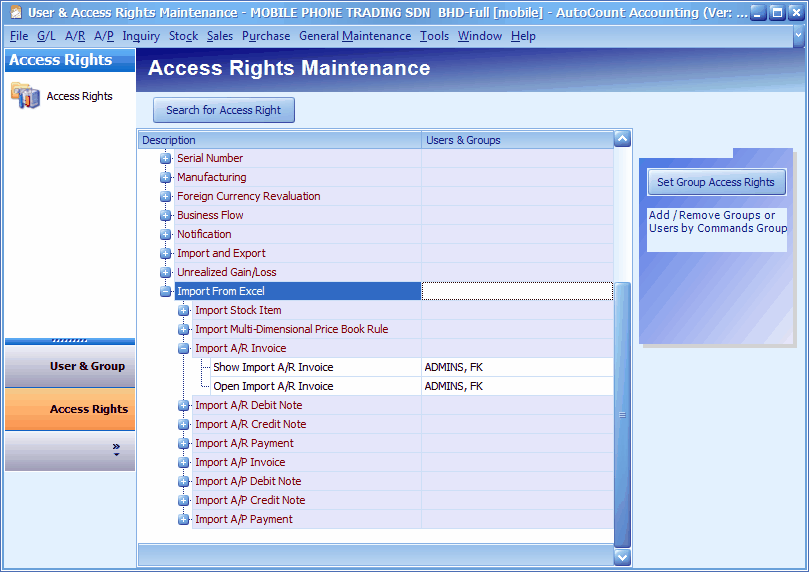 (2) Also go to Tools > Options > Invoicing > Cash Sale, check the checkboxes of Enable 5 cents rounding adjustment in Cash Sale/Invoice.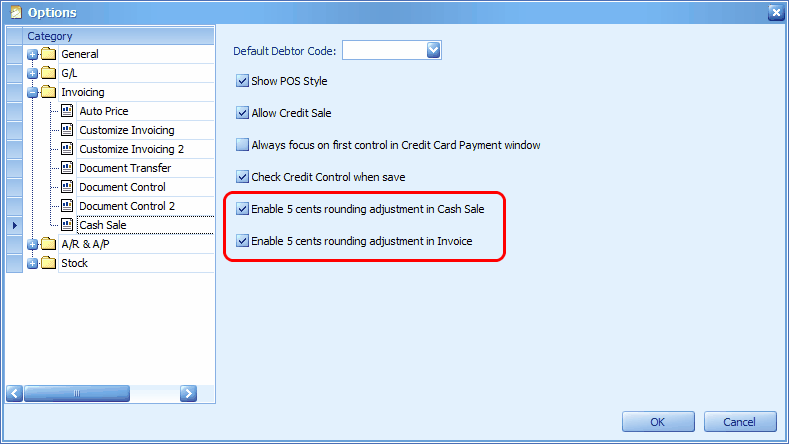 Invoice with Rounding Adjustment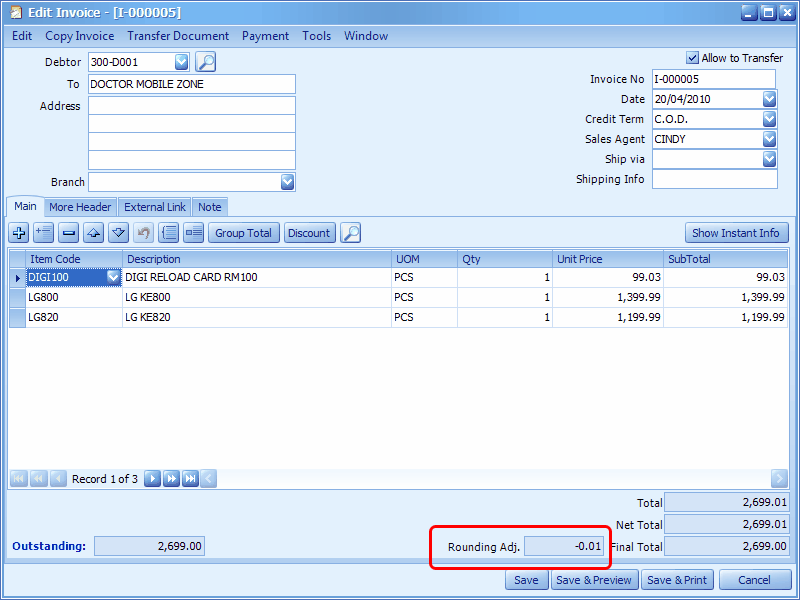 Preview,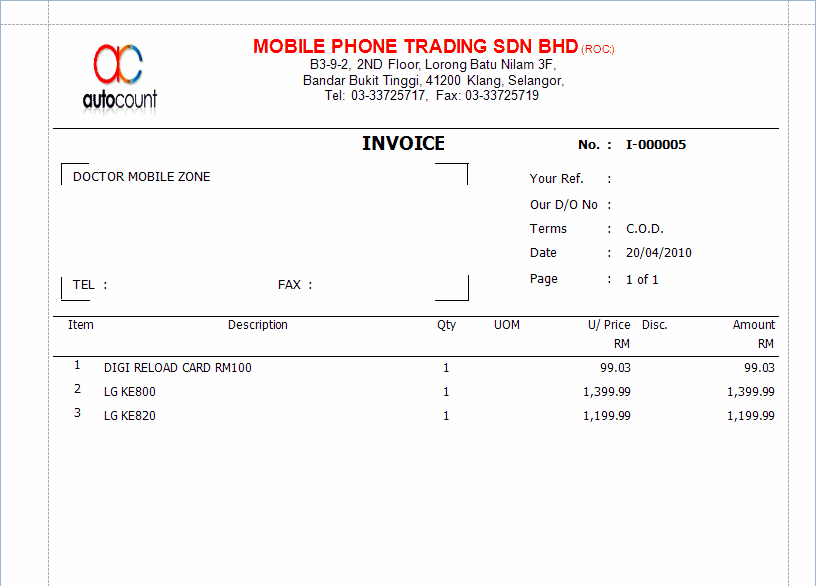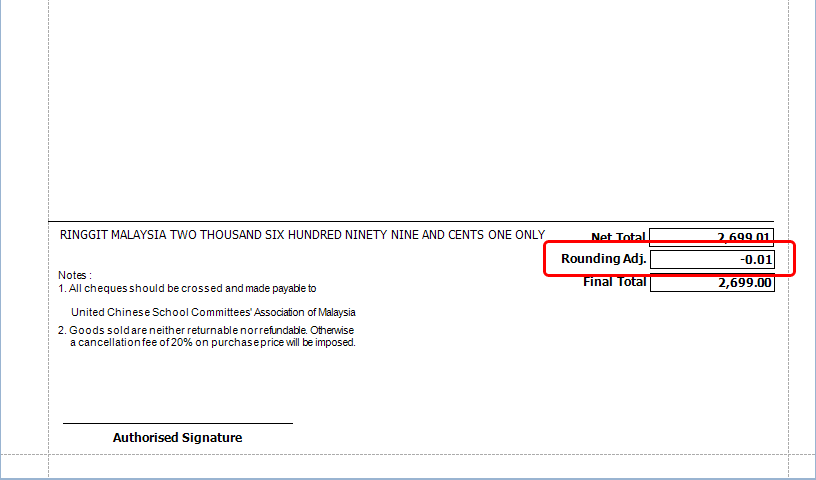 When post to A/R Invoice Entry,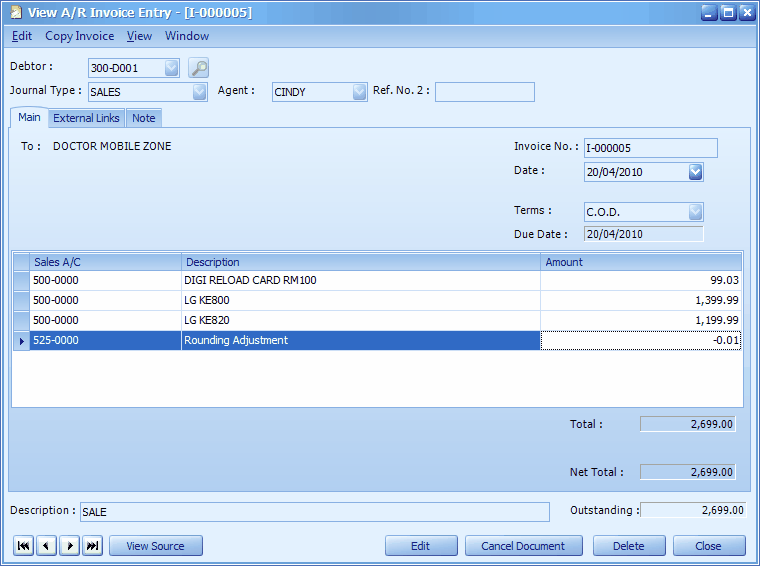 View Posting Details,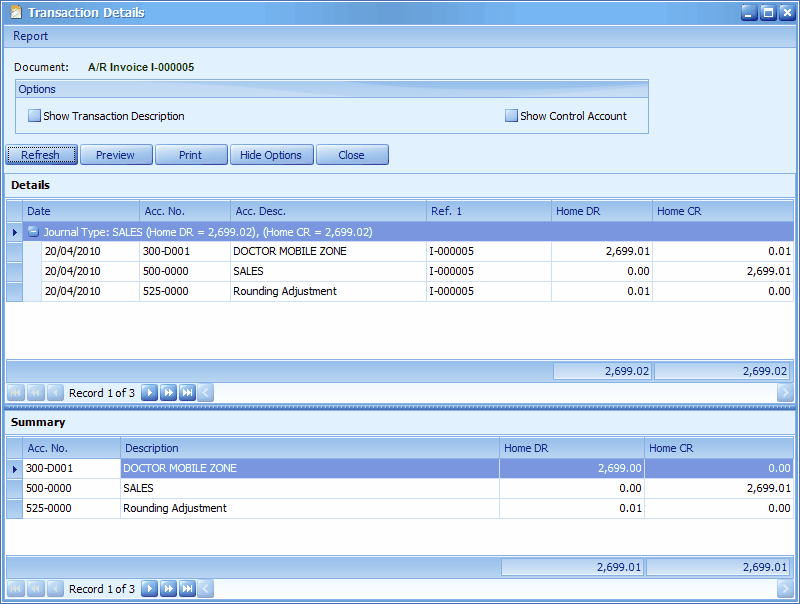 _____________________________________________________________
Send feedback about this topic to AutoCount. peter@autocountSoft.com
© 2013 Auto Count Sdn Bhd - Peter Tan. All rights reserved.