(From version 1.5.035 onwards.)
This new feature allows users to reset their negative stock item balance quantity to 0.
Log on to AutoCount Accounting Management Studio, go to Tools > Reset Stock Balance Quantity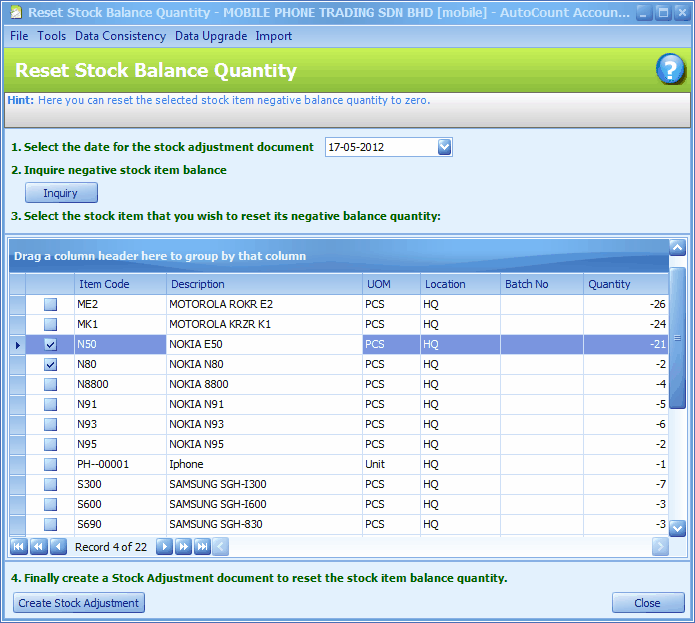 Define the document date of stock adjustment to be generated, click on Inquiry.
A list of items with negative balance quantity will be displayed.
Check the checkbox(s) of item(s) you wish to reset, then click on Create Stock Adjustment.

Click on Yes.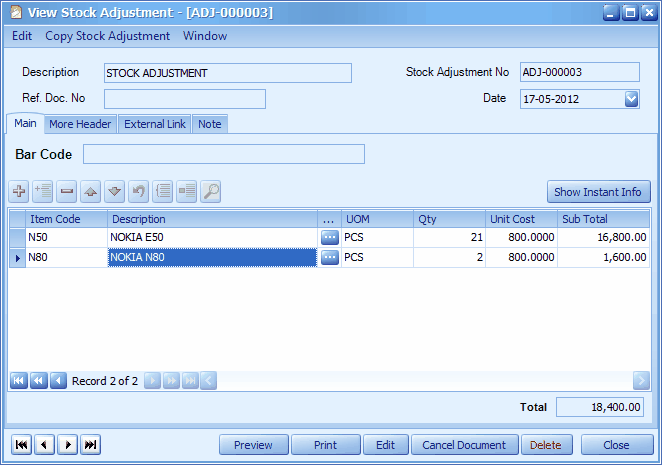 _____________________________________________________________
Send feedback about this topic to AutoCount. peter@autocountSoft.com
© 2013 Auto Count Sdn Bhd - Peter Tan. All rights reserved.