(From version 1.5.036 onwards.)
Starting from this version, purchase of any package editions (AutoCount Account/Basic/Pro/Premium) except AutoCount Express series, are allowed to add any module(s) that are included in other editions but not in the purchased edition. Before this, you can only upgrade to the edition that contains the module(s) you wish to add.
Go to Tools > Program Control > Module Setting
The layout of Module Setting is changed according to editions and available additional module(s) :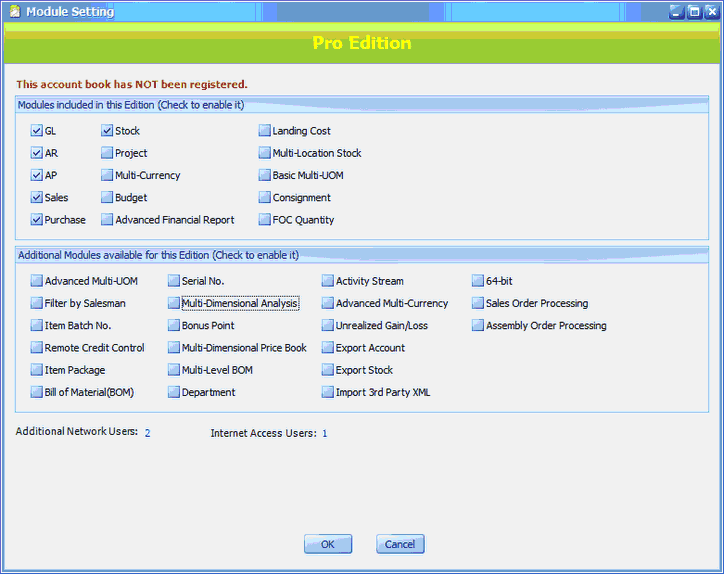 The screen layout of Account Book Registration is also changed so that all other modules excluded from this edition are listed in Additional Modules for selection: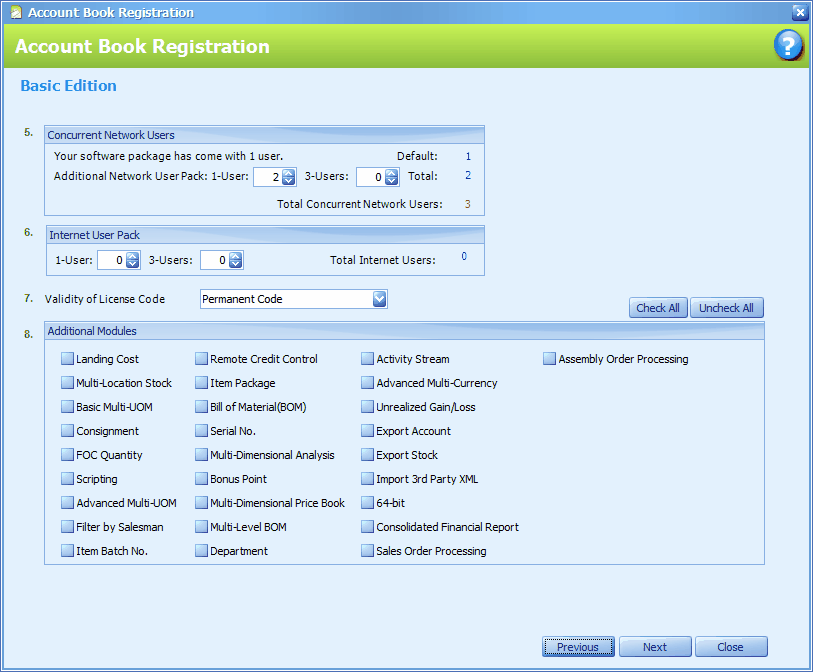 Once the account book is registered, the screen layout of Registered License Detail is changed.
Previously to upgrade or modify the edition or additional module or users, there was a button called Change/Upgrade License; this button is no longer available and is replaced with 2 new buttons: Register by Code and Register by File.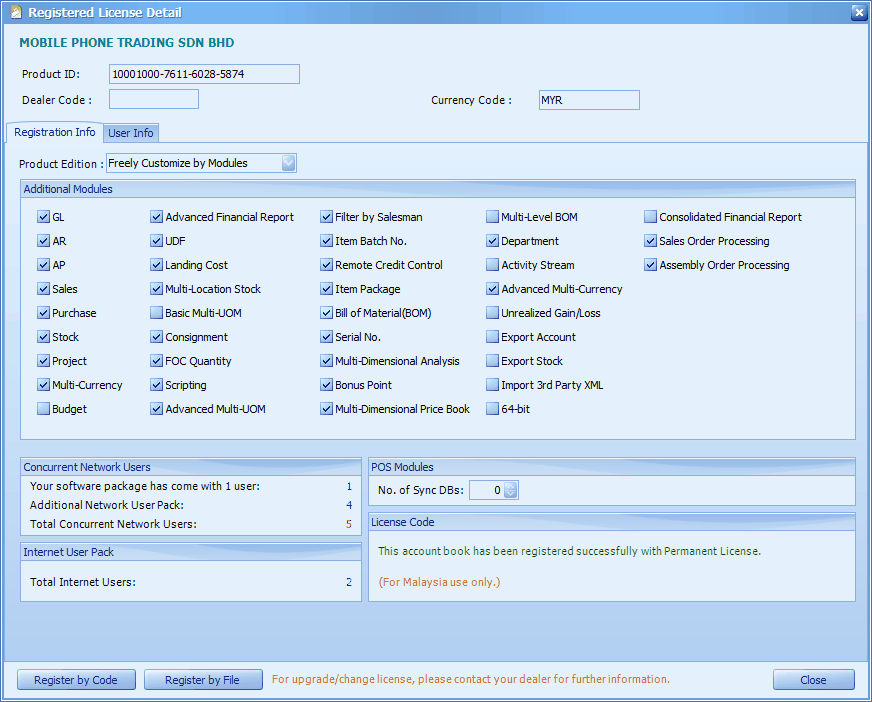 _____________________________________________________________
Send feedback about this topic to AutoCount. peter@autocountSoft.com
© 2013 Auto Count Sdn Bhd - Peter Tan. All rights reserved.