(From version 1.3.2.21 onwards.)
The system (especially client PC) will automatically detect new setup file (usually maintained on database server) should it be different from the current running version, and will run the new setup file (to upgrade current running program).
This feature is helpful for all workstation PC in a local area network to run on a same version of AutoCount Accounting.
(Refer to the Setup File Path in Options > General > Application Settings.)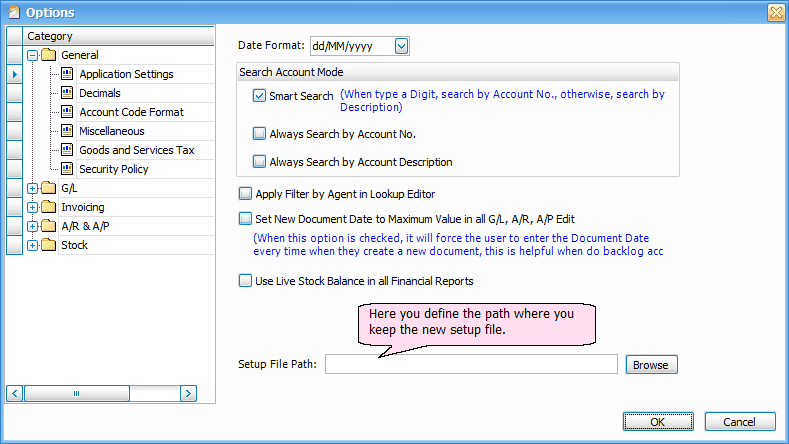 Click on Browse to define the path.... (before this, make sure you have place the setup file onto a shared folder)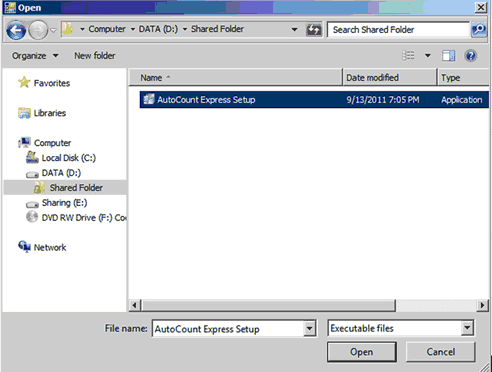 Click on Open.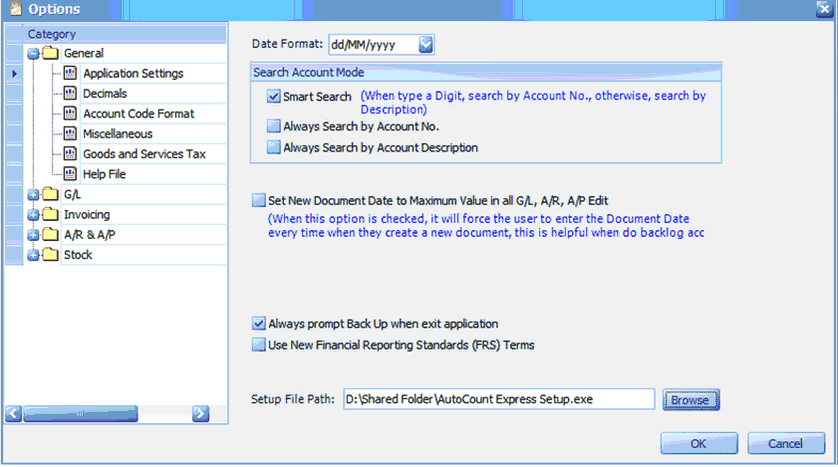 For networking purpose, make the file path to start with \\<server PC name>\ ... such as \\PJSERVER\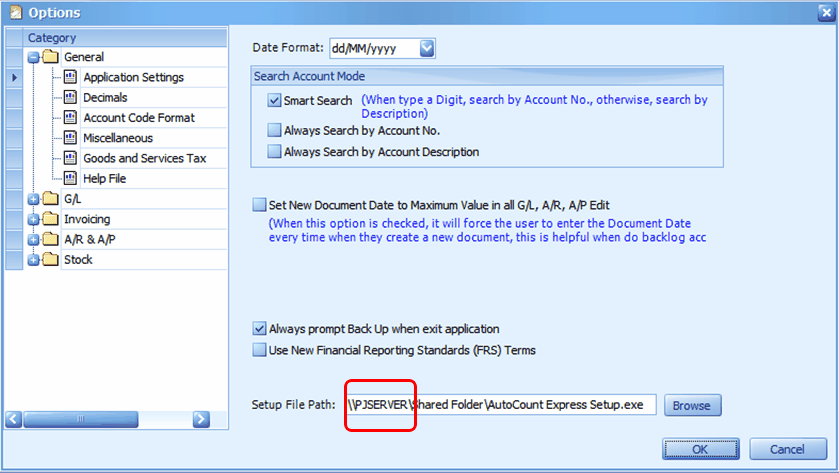 Let's say the setup file is version 1.5.35, the Server PC has been updated with this later version (1.5.35).... and this account book is attached to a client PC with an earlier version (1.5.33)...
When the client PC login to this account book, it will be detected that the version does not match its database version (should the database version is affected), in which the following message will be prompted:
Click on OK.
If the Setup File Path of this account book at server PC is not set, or has been set incorrectly, nothing will be prompted subsequently and you may have to locate the setup file in order to update your AutoCount program.
If the Setup File Path of this account book at server PC has been set correctly, you will be directed to the setup file in the shared folder.
In such a way, it makes it easier as the user does not need to look around for the right setup file.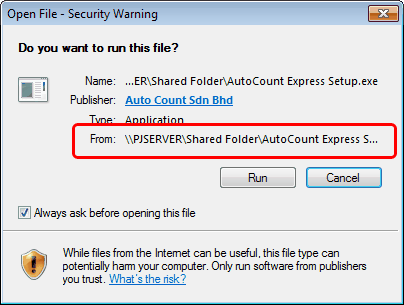 And you may proceed with uninstalling the old version then start installing the newer version.
_____________________________________________________________
Send feedback about this topic to AutoCount. peter@autocountSoft.com
© 2013 Auto Count Sdn Bhd - Peter Tan. All rights reserved.