Go to Photocopier > Price Scheme Maintenance,
Click on New to add price scheme,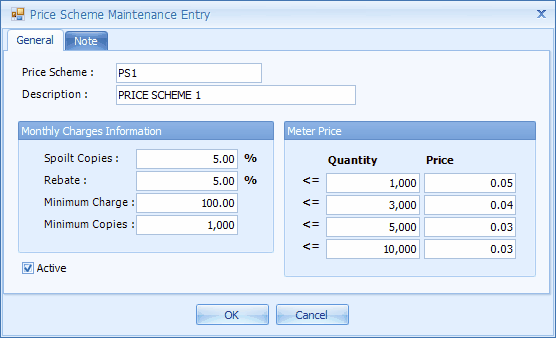 Spoilt Copies: to allow certain percentage of spoilt copies, to be deducted from quantity of meter reading
Rebate: to allow certain percentage as rebate, to be deducted from total charges
Minimum Charge: minimum monthly charges regardless of quantity
Minimum Copies: minimum quantity (number of quantity) to be charged
Quantity and Price: to set the quantity and charges per unit, any quantity exceeded the highest quantity range will be charged at the same rate. The decimal points can be changed at Tools > Options, General, Decimals, Sales Unit Price Decimal
Active: uncheck if this price scheme is no longer in use
Another example: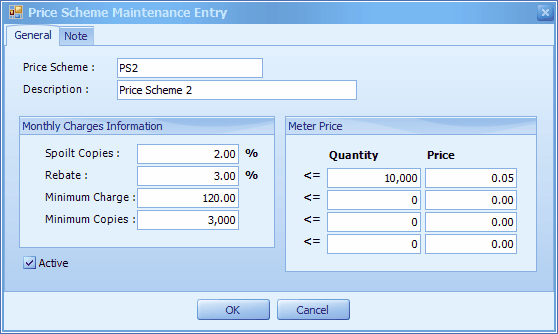 _____________________________________________________________
Send feedback about this topic to AutoCount. peter@autocountSoft.com
© 2013 Auto Count Sdn Bhd - Peter Tan. All rights reserved.