This screen appeared during First Time Start; thus you may have chosen your product edition. However, for learning purpose you may try to change the product edition and view the effects at Tools > Program Control > Module Setting.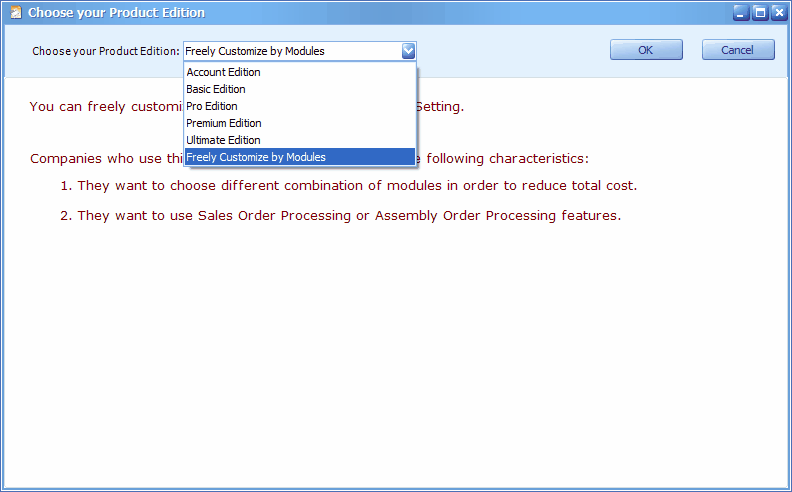 Each edition will have its respective modules made available (see Module Setting).
To see differences of these editions, refer to Product Specification.
Choose Freely Customize by Modules if you are evaluating the product, as all modules will be made available. You can do up to 500 transactions before getting licensed.
This feature is available only when your account book is not licensed. Once licensed, the Product Edition will be locked and will not be shown. You may then go to License Control menu for product detail.
_____________________________________________________________
Send feedback about this topic to AutoCount. peter@autocountSoft.com
© 2013 Auto Count Sdn Bhd - Peter Tan. All rights reserved.