(From version 1.3.2.18 onwards.)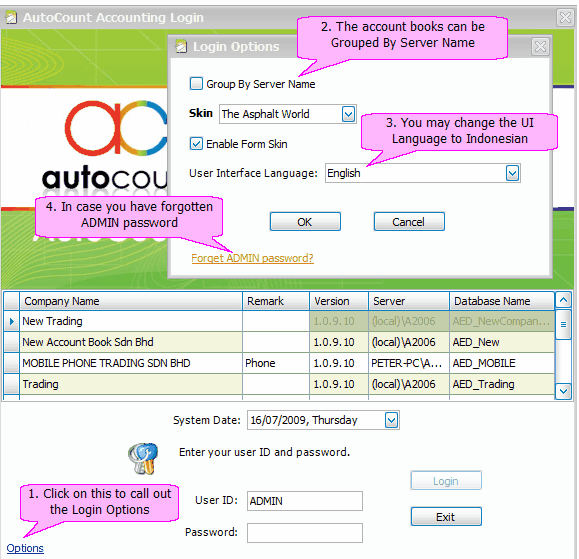 Added Indonesian Language
Other than Login Option Windows, there is another place to change language setting: Tools > Current User Settings, click on Language & Report Options
Forgot ADMIN Password?
This is for users (who have forgotten ADMIN's password) to reset the password.
1. At Login screen, click on Options.
2. Then click on Forget ADMIN password?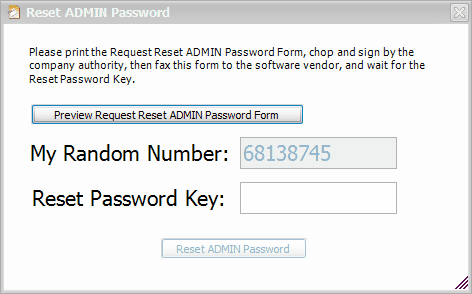 3. Click on Preview Request Reset ADMIN Password Form

4. The customer (user) chops and signs the Request Reset ADMIN Password Form, then fax it to Auto Count. Sdn Bhd. (603-33243721)
5. User will be supplied with a Reset Password Key. (A small amount of service charge may be imposed.)
6. Key in the Reset Password Key, then click on Reset ADMIN Password, and the ADMIN Password will be reset to "ADMIN".
7. You may now login to AutoCount using ADMIN password and subsequently change the password.
_____________________________________________________________
Send feedback about this topic to AutoCount. peter@autocountSoft.com
© 2013 Auto Count Sdn Bhd - Peter Tan. All rights reserved.