(From version 1.5.030 onwards.)
This feature is for you to define the currency to base when viewing GST tax reports. It means the GST based currency can be different from home currency of
the account book. For example, in Singapore, the home currency is usually SGD, for foreign-owned companies who want to view their tax reports in other currency such as USD, can now define the tax reporting currency.


Activate the module of Advanced Multi-Currency
In order to use this feature, you need to active Advanced Multi-Currency module at Tools > Program Control > Module Setting,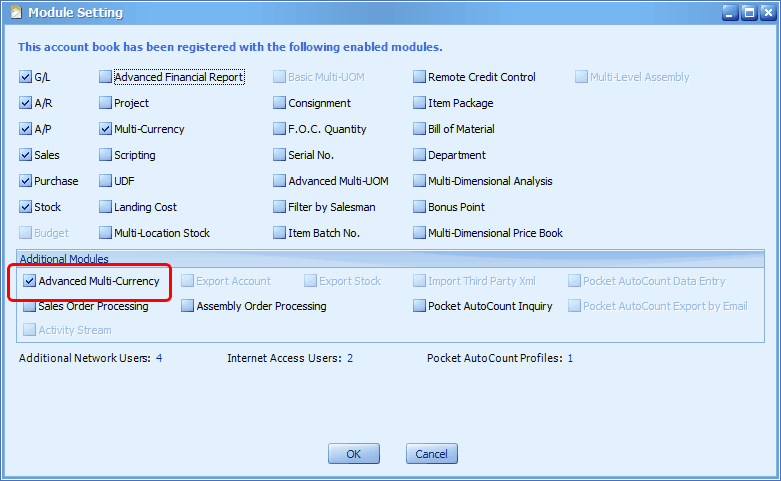 Currency Maintenance
Go to General Maintenance > Currency Maintenance and add the related currency code. You have to define the exchange rate so that the rate will be captured for conversion purpose. You may also define the the exchange rates for specific date(s) by click on Currency Rate button. OF course, the rate is editable during transaction.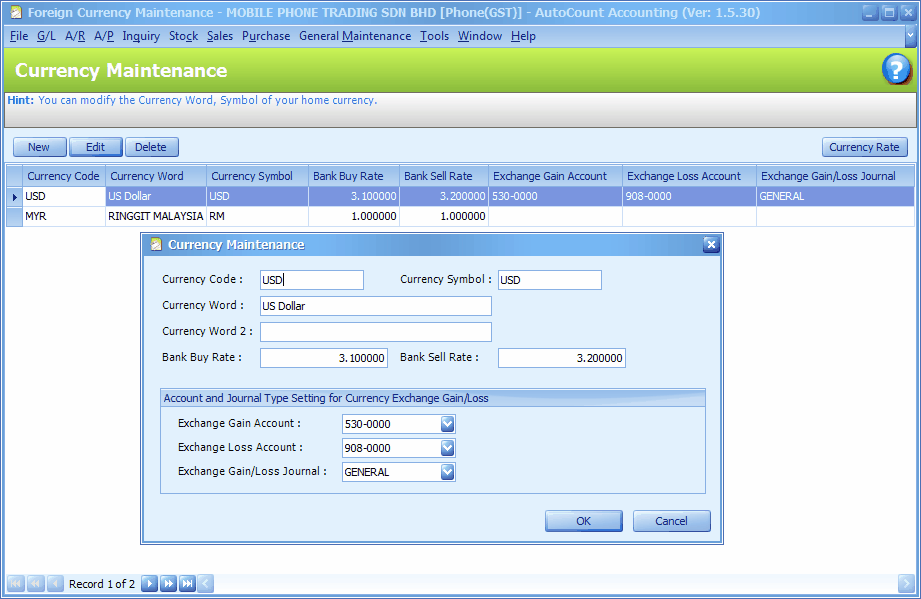 Specify the Currency for Tax Reporting
Go to Tools > Options > General > Goods and Services Tax, define the Tax Reporting Code.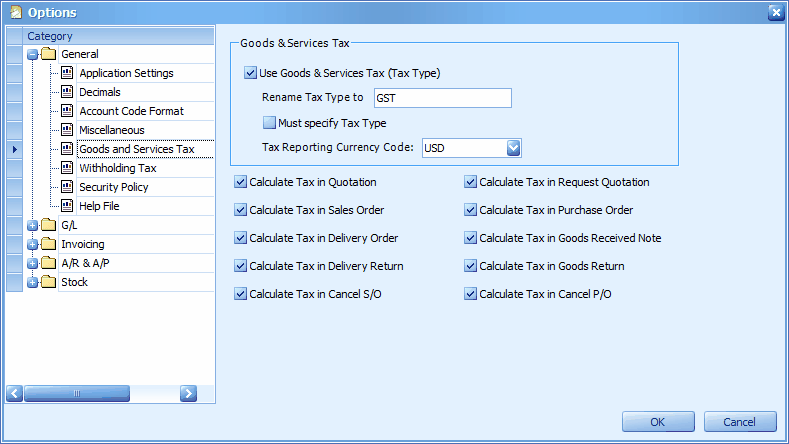 Upon clicking on OK, the following message will be prompted, just click on Yes to confirm.




Examine the To Tax Currency Rate
Your previously saved transactions such as Sales/Purchases documents and AR/AP entries, are updated with the new setting, you may view the related transaction/entry and you may also modify the To Tax Currency Rate..
For example, Sales Invoice. ...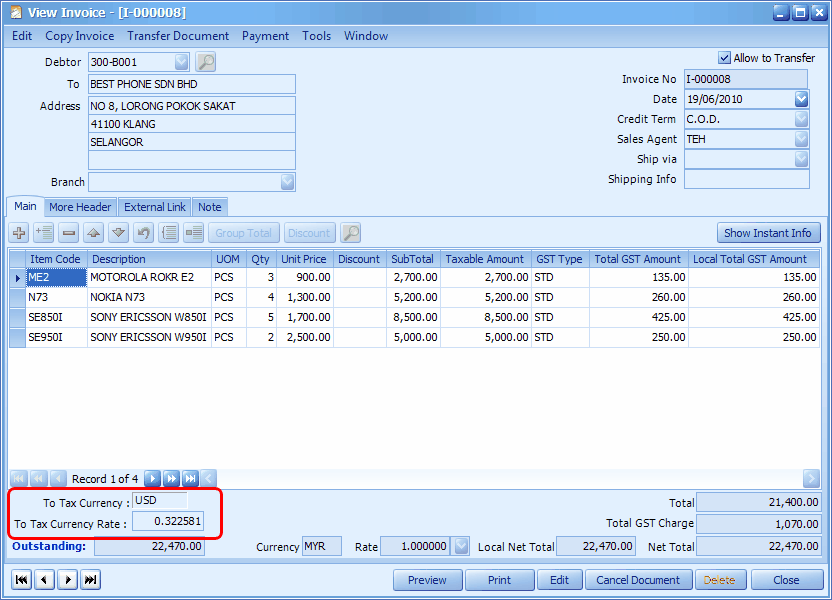 And A/R Invoice ....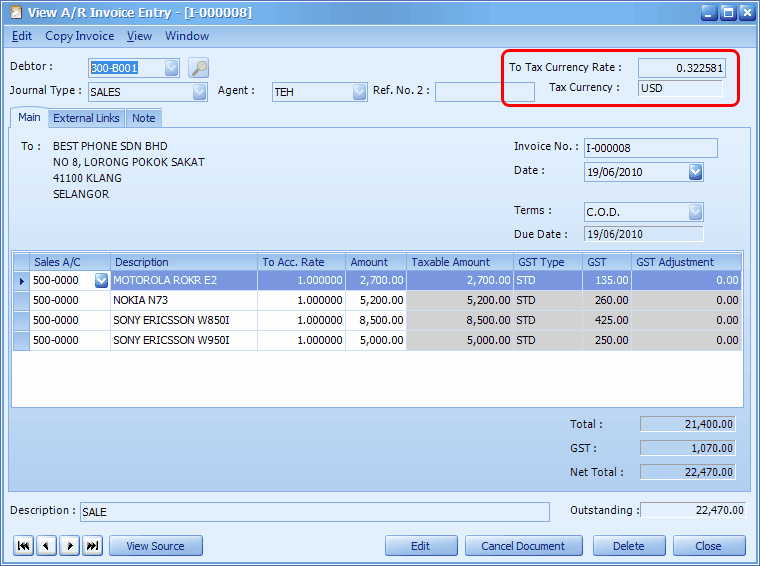 Tax Reports
Go to G/L > Tax Transaction Listing Report
Define the date range and click on Inquiry,
The columns of Local Taxable Amount, Local Tax and Local Total ... are converted to USD (the currency i have defined earlier).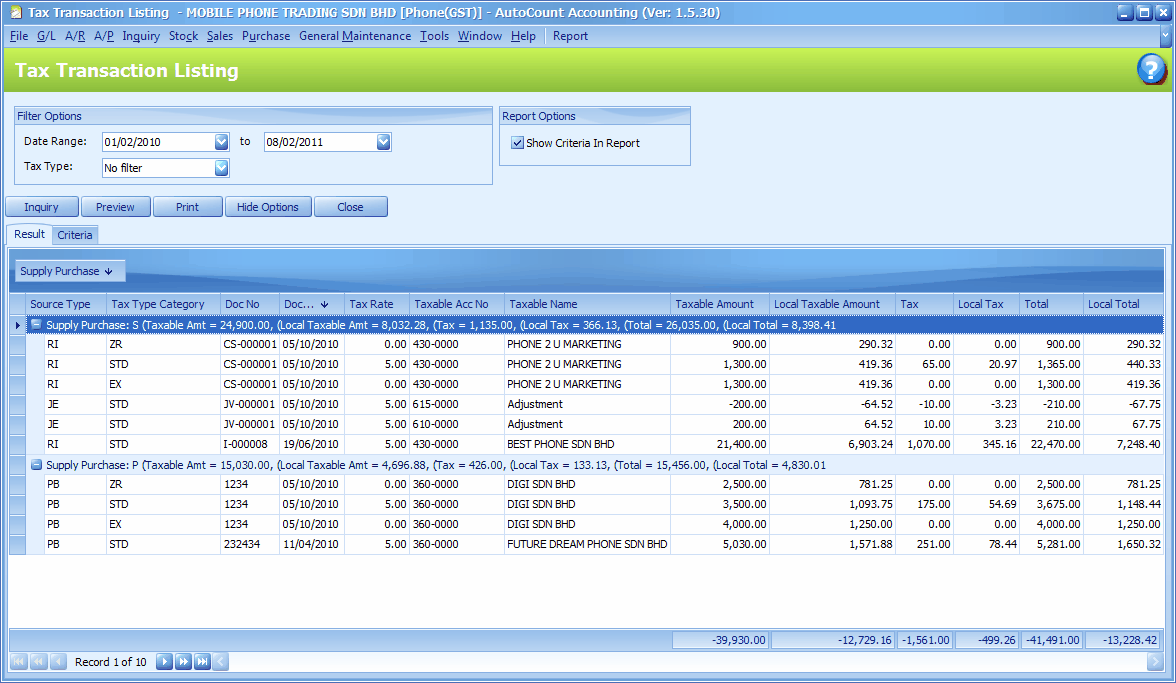 Click on Preview > GST Detail Listing (Singapore)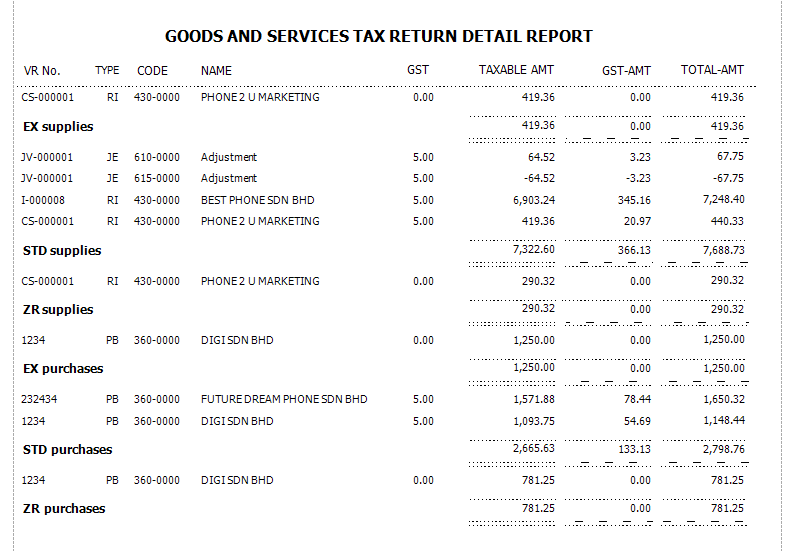 Click on Preview > GST Return Summary (Singapore)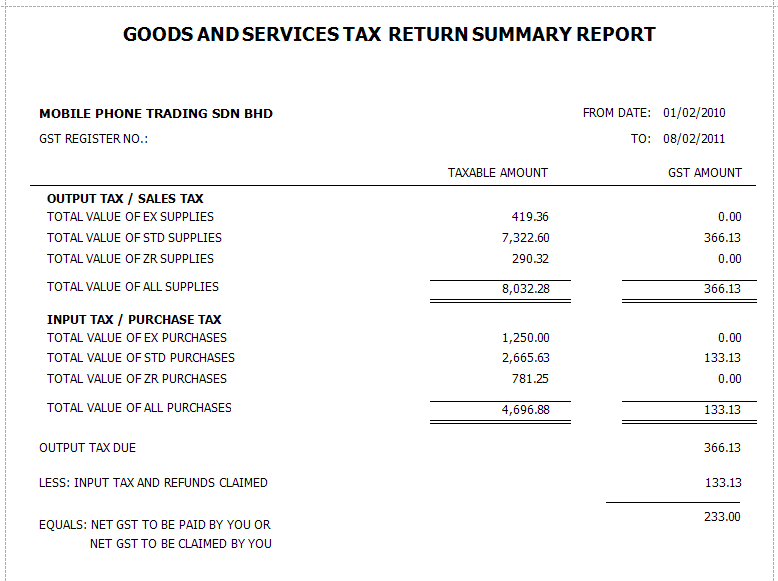 _____________________________________________________________
Send feedback about this topic to AutoCount. peter@autocountSoft.com
© 2013 Auto Count Sdn Bhd - Peter Tan. All rights reserved.