(From version 1.5.037 onwards.)
Now you are allowed to disable the Auto Popup in Item Lookup Edit at Tools > Option > Invoicing > Document Control.
(It is enabled by default)
If the auto popup is disabled (unchecked): when you key in one or few characters into item column, the Lookup Edit will no longer do the automatic popup to display those matching items for selection. This option is particularly useful for users that have lots of stock items and would not want to wait for the auto popup to finish the listing to select the item in a document.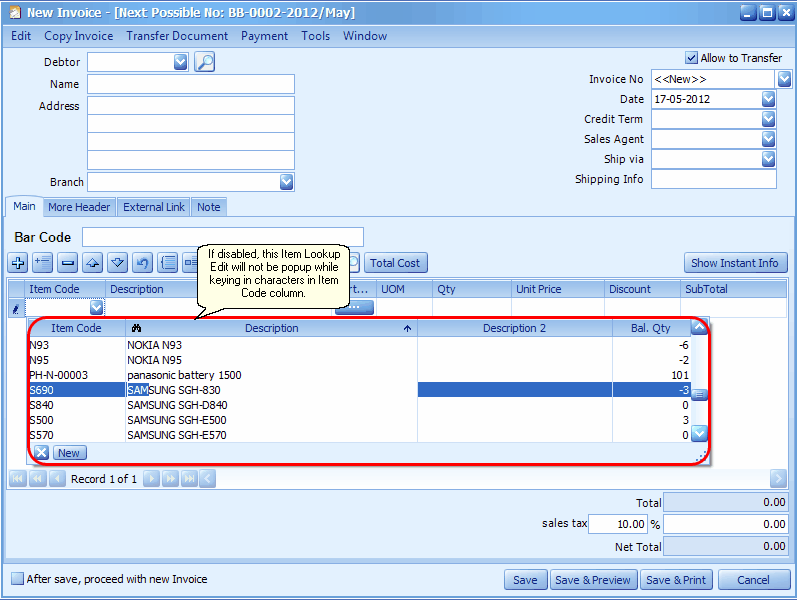 _____________________________________________________________
Send feedback about this topic to AutoCount. peter@autocountSoft.com
© 2013 Auto Count Sdn Bhd - Peter Tan. All rights reserved.