(From version 1.5.041 onwards.)
Added the filter option of Debtor Agent in Outstanding A/R Invoice Report, and Creditor Agent in Outstanding A/P Invoice Report.
For example, in Outstanding A/R Invoice Report, click on More Option: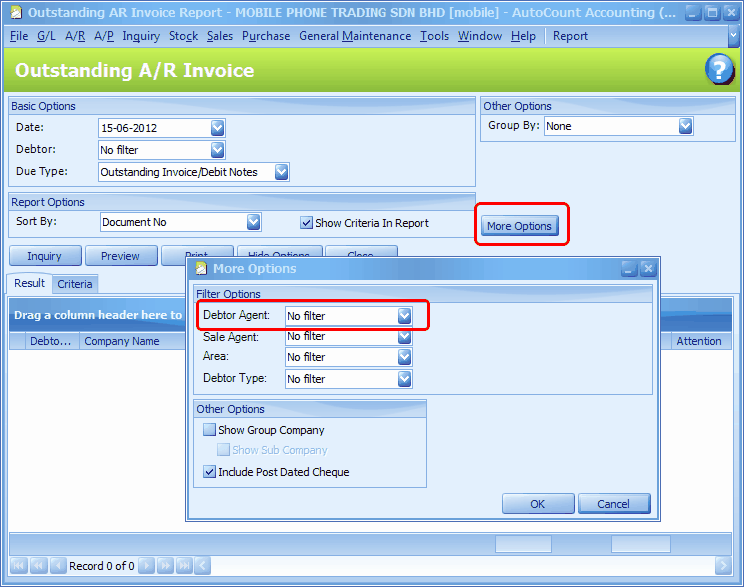 Or go to Report > Switch to Advanced Option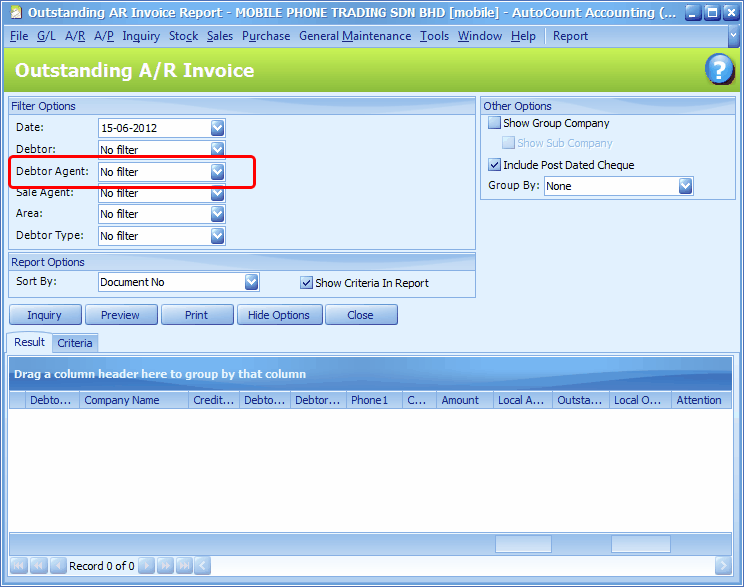 Debtor/Creditor Agent means the Sales/Purchase Agent maintained at Debtor/Creditor Maintenance. This value will be automatically filled into Sales/Purchase Agent field when creating a document. Should this value not being changed during transaction, Debtor/Creditor Agent is the same as Sales Agent.
Sales/Purchase Agent means the value of Sales/Purchase Agent when creating a document. By default it will be obtained from Debtor/Creditor Maintenance, or it could be reassigned during transaction.
_____________________________________________________________
Send feedback about this topic to AutoCount. peter@autocountSoft.com
© 2013 Auto Count Sdn Bhd - Peter Tan. All rights reserved.