(From version 1.5.045 onwards.)
"Copy as Spreadsheet Format to Clipboard", now available in the following Stock documents.

a) Stock Adjustment
b) Stock Issue
c) Stock Receive
d) Stock Transfer
e) Stock UOM Conversion
f) Stock Update Cost
g) Stock Write-Off
h) Stock Assembly, and
i) Stock Assembly Order.
How to copy to Excel ?
Open/View/Edit a document, e.g. Stock Adjustment:
Go to Edit > Copy as Spreadsheet Format To Clipboard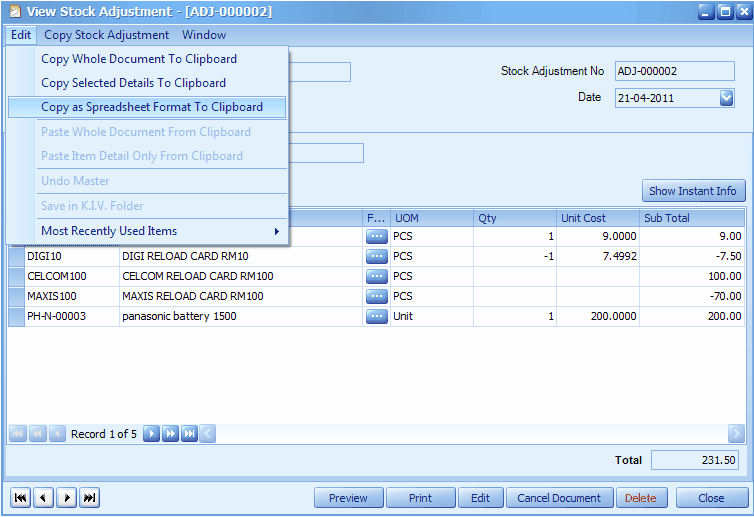 Click on OK and proceed to open a spreadsheet (MS Excel) blank sheet, and Paste (Ctrl + V):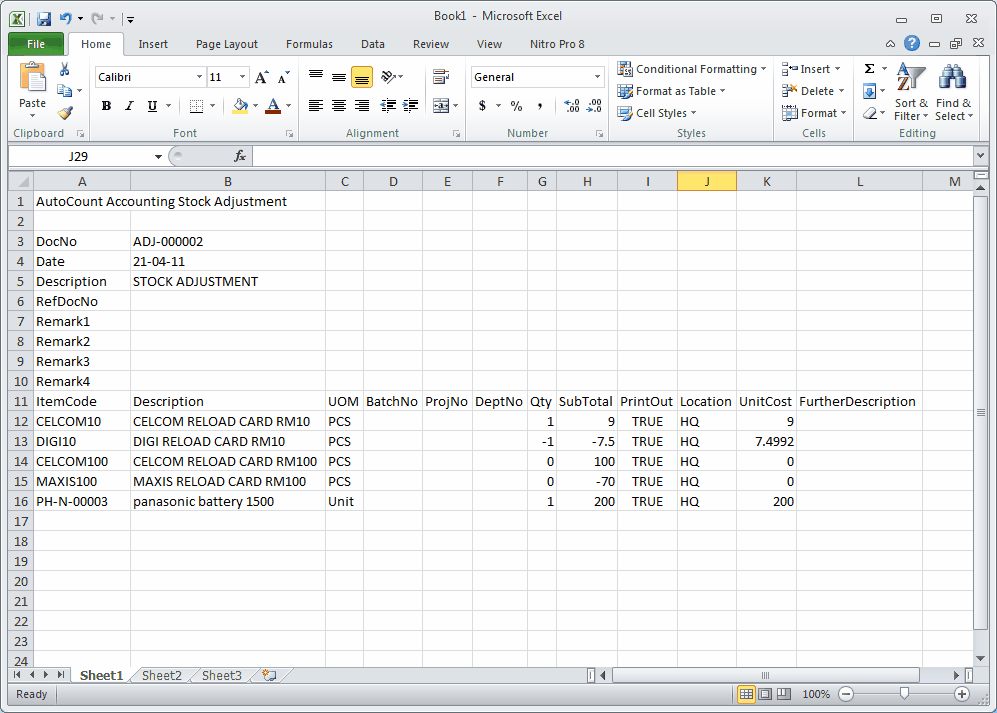 You may then modify the spreadsheet (adding new or modify detail row), highlight the detail portion, then Copy (Ctrl + C)...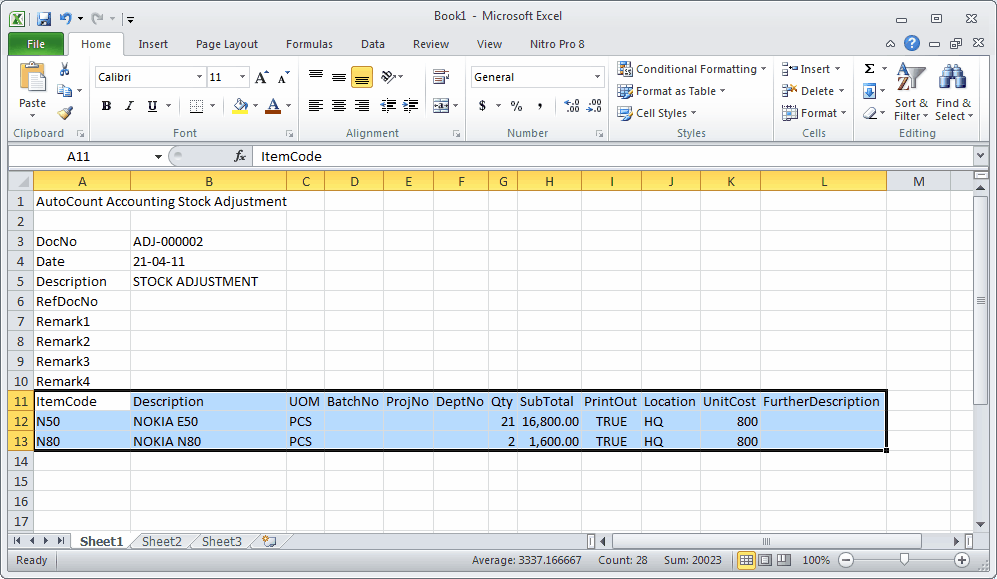 And go back to the Stock Adjustment document, and Paste the detail (Edit > Paste Item Detail only From Clipboard)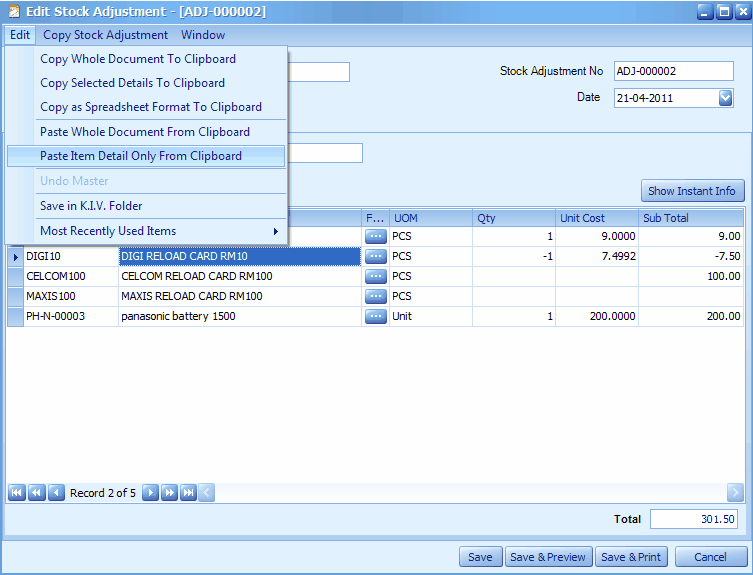 The outcome will look like this: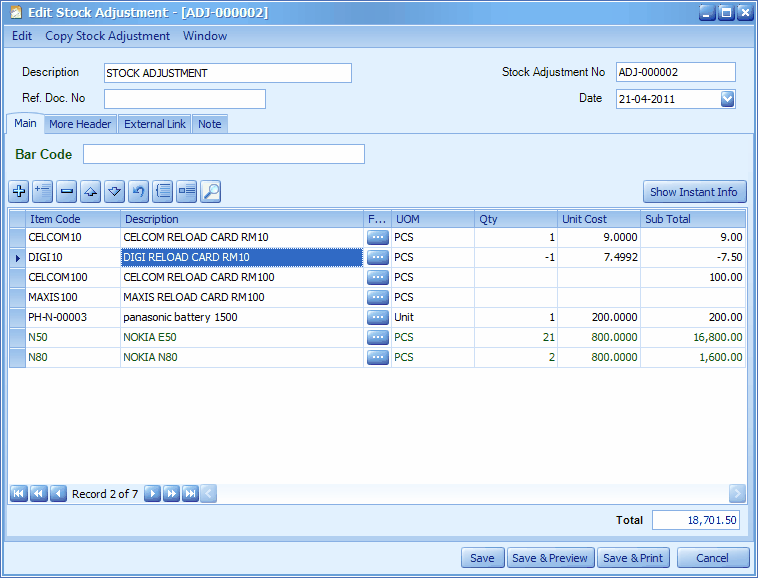 _____________________________________________________________
Send feedback about this topic to AutoCount. peter@autocountSoft.com
© 2013 Auto Count Sdn Bhd - Peter Tan. All rights reserved.