AutoCount Accounting allows you to set access rights of a user or user group to about 2,500 control items.
On User Maintenance screen, click on Access Rights (on the left panel).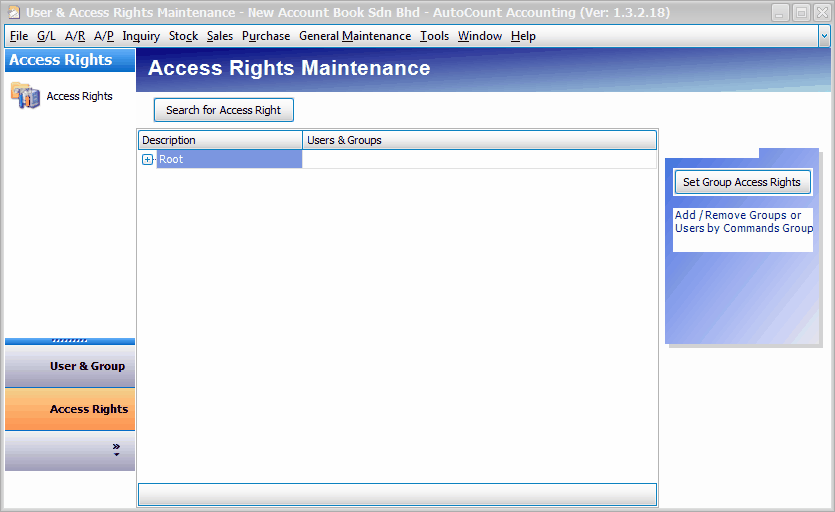 Click on '+' sign of Root to expand the Description tree.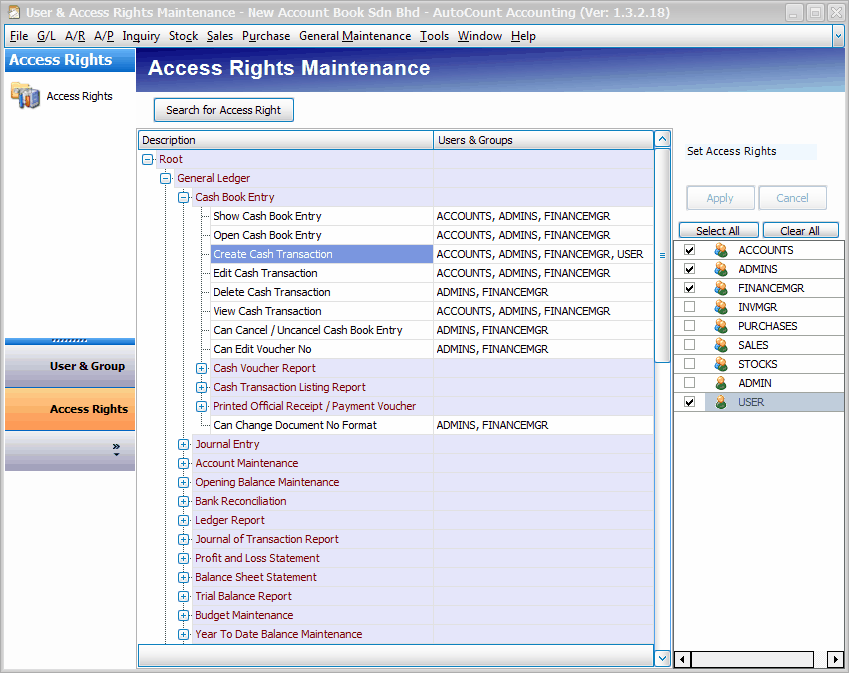 Set Access Rights To A Particular Function/Command
You may set access rights of functions/commands one by one. This is for greater control though it is more tedious.
Click on the row of designated function. E.g. Create Cash Transaction,
On the right panel, check or uncheck the checkbox(es) of one or more users/user groups, then click on Apply. The users/groups that are allowed to access to this particular function will be listed on Users & Groups column.
Set Access Rights To A Group of Functions/Commands
You may set access rights of functions/commands by a topic group or sub-topic group, which is much easier.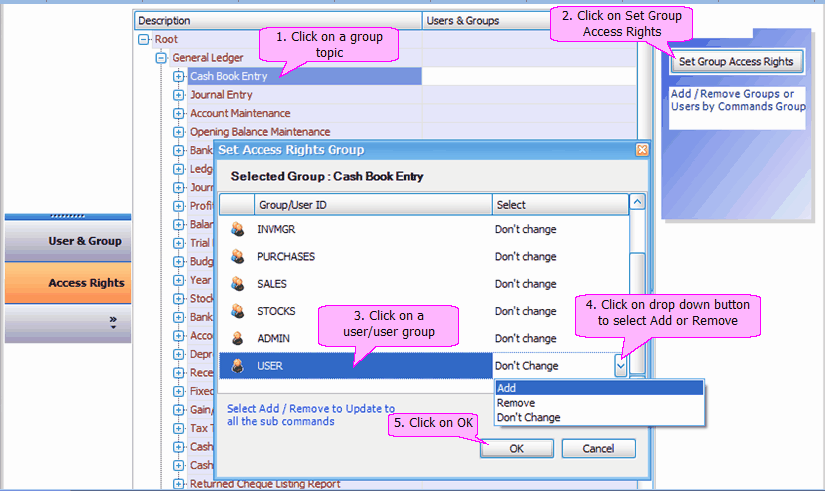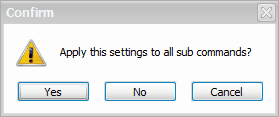 Click on Yes to apply the setting.
And the outcome will be: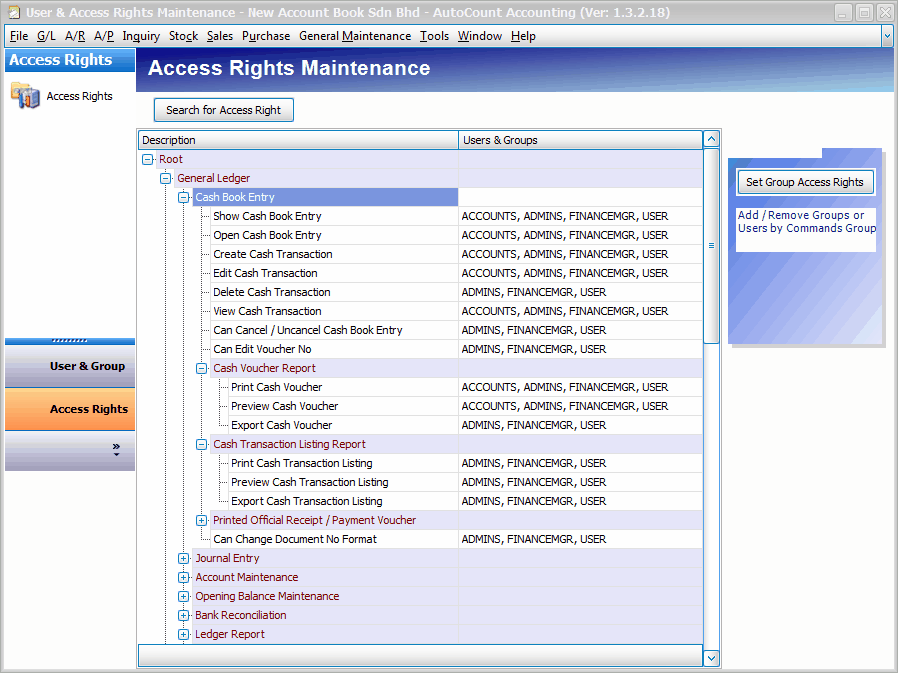 using Search For Access Rights
If you know the name of a particular function/command, and/or when the same function/command appears in more than one menu, then using Search for Access Rights is definitely a good choice.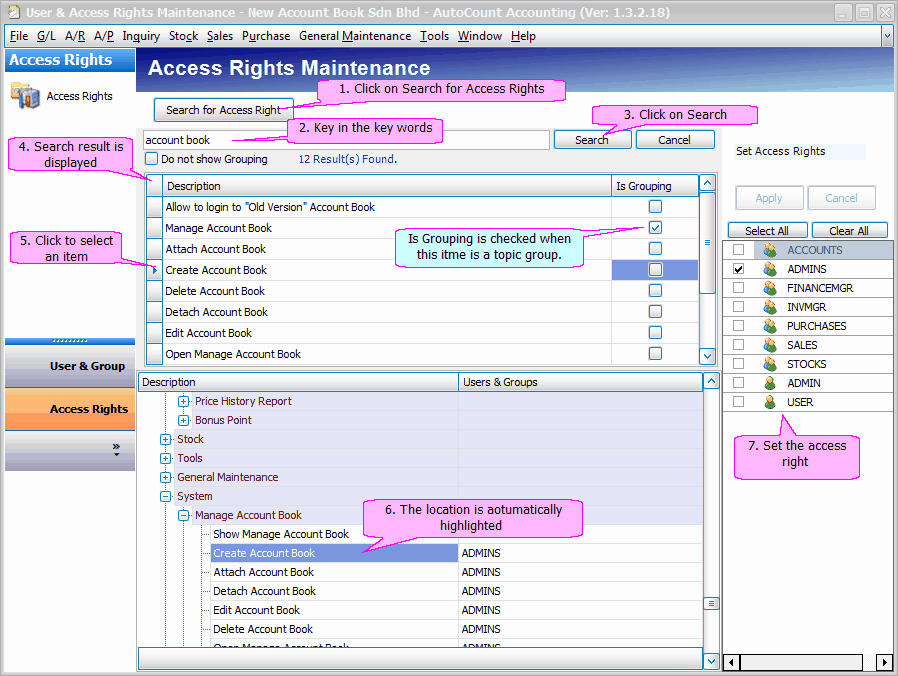 Assess Rights Report
At Access Right screen, right click on column header,
Select Print Tree List,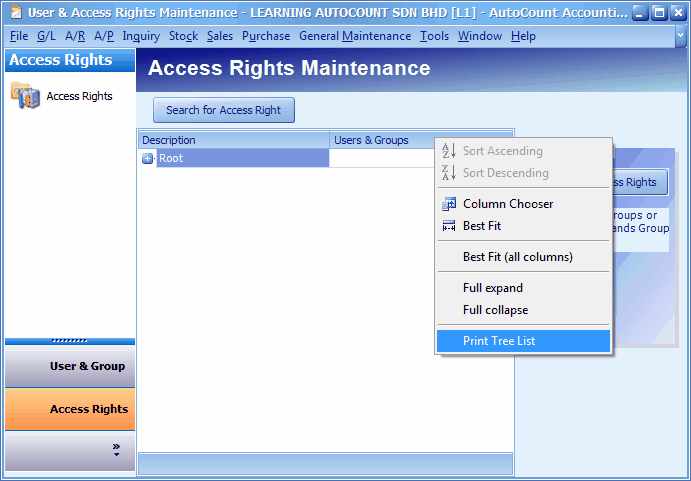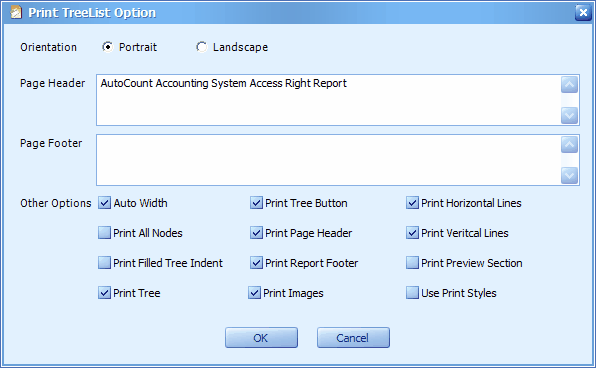 Print All Nodes: to expand all nodes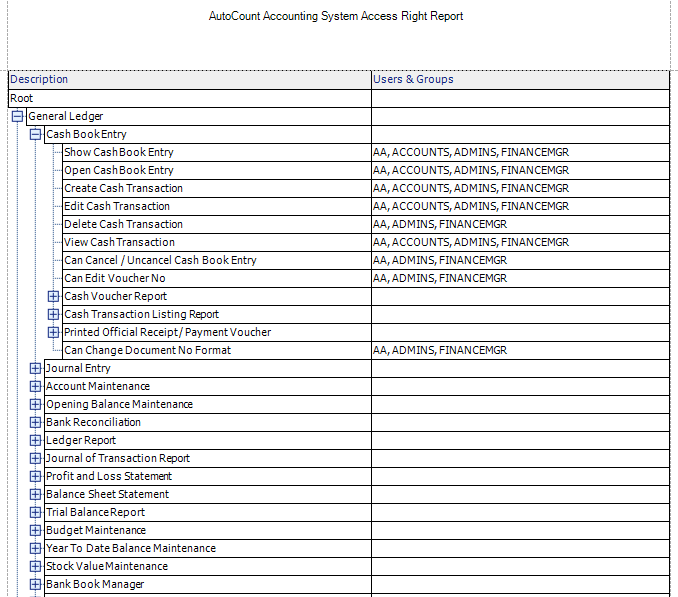 _____________________________________________________________
Send feedback about this topic to AutoCount. peter@autocountSoft.com
© 2013 Auto Count Sdn Bhd - Peter Tan. All rights reserved.