Add New A/C Type
Go to General Maintenance > Account Type Maintenance
Click on New,
Key in the Code and Description, select either Balance Sheet type or Profit and Loss type, then OK.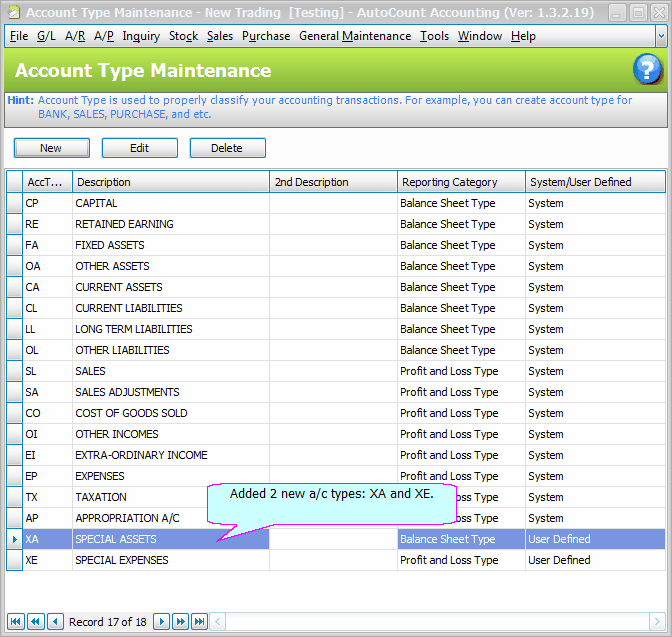 Add New Accounts
Go to G/L > Account Maintenance, add new accounts under new A/C Types.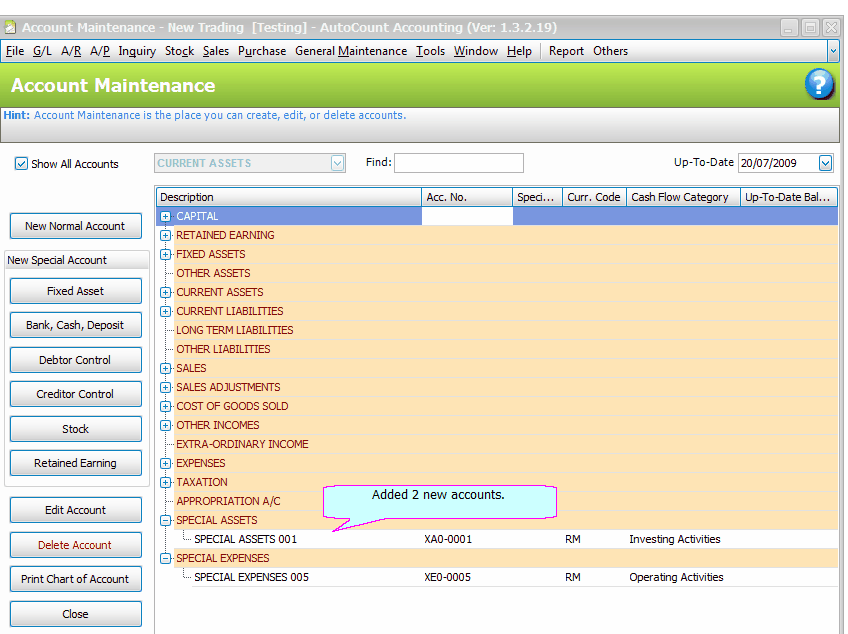 Setting At Profit & Loss Account
Go to G/L > Profit & Loss Statement,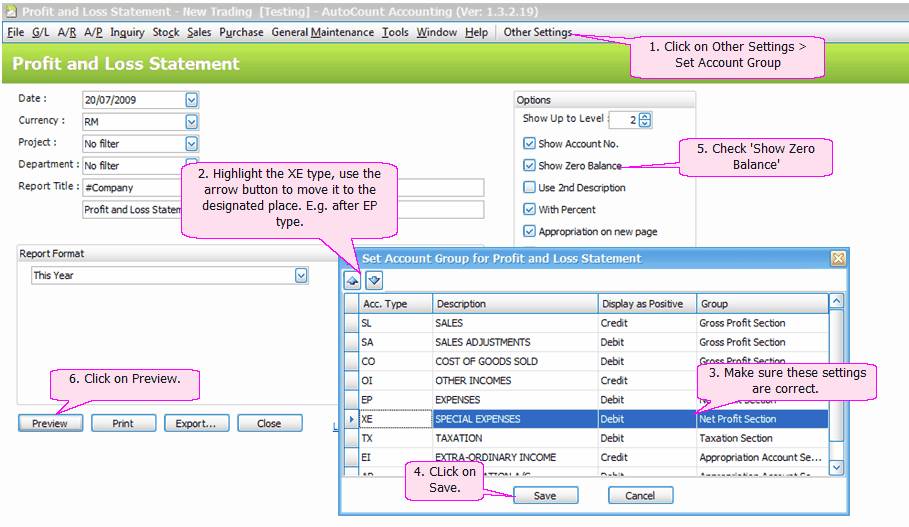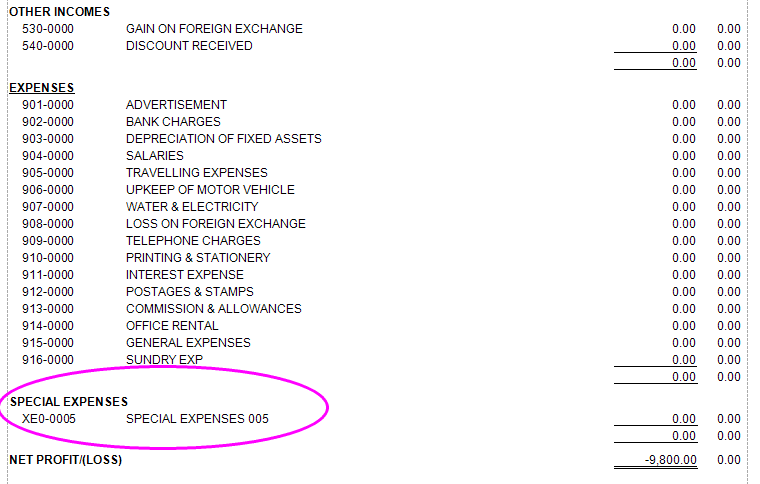 Setting At Balance Sheet
Go to G/L > Balance Sheet Statement,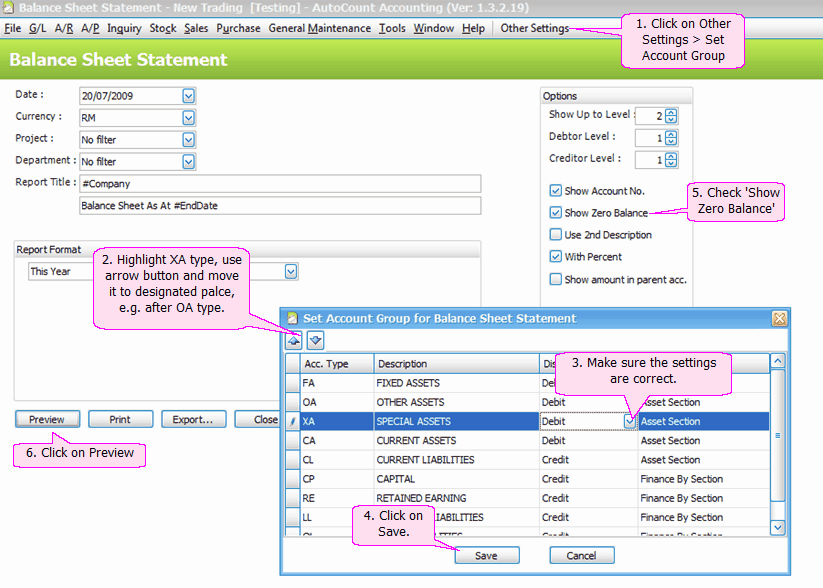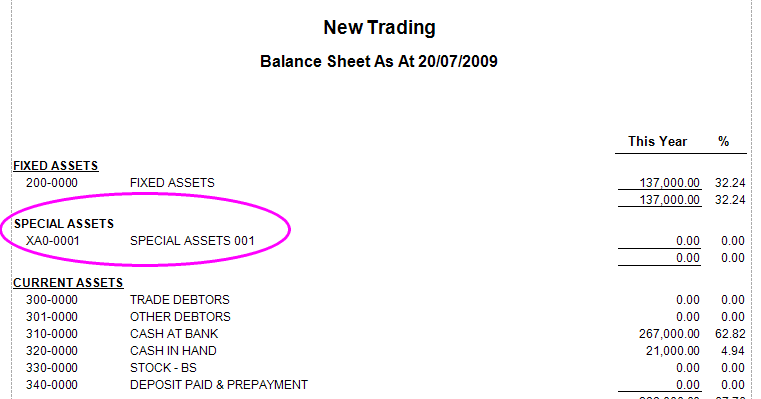 Display As Positive: means the nature of the account type, you choose 'Debit' if the account type carries debit balance, and vice versa. If you are still not sure, follow the following rule:

| | |
| --- | --- |
| Account Type | Display As Positive |
| Fixed Assets, Current Assets, Intangible Assets, all types of Assets | Debit |
| Long Term Liability, Current Liability, all types of Liabilities | Credit |
| Income, Sales, Purchase Return, Gains .... | Credit |
| Expenses, Purchases, Sales Return, Losses... | Debit |
| Capital, Retained Earning, Reserves, Share Capitals, Loans | Credit |
_____________________________________________________________
Send feedback about this topic to AutoCount. peter@autocountSoft.com
© 2013 Auto Count Sdn Bhd - Peter Tan. All rights reserved.