You can copy suers and access rights setting from other account book by going to AutoCount Accounting Management Studio.
go to Start > All Programs > AutoCount Accounting > AutoCount Accounting Management Studio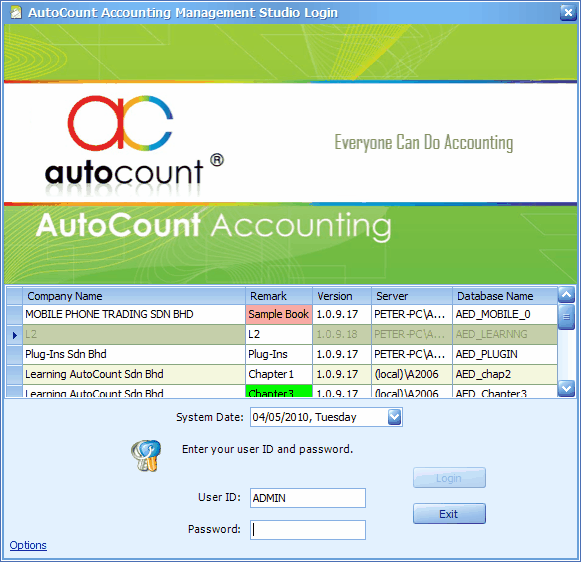 Click to highlight the account book you are working on, then login using User ID: Admin and Admin password.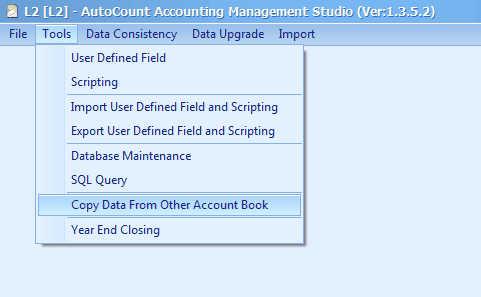 go to Tools > Copy Data From Other Account Book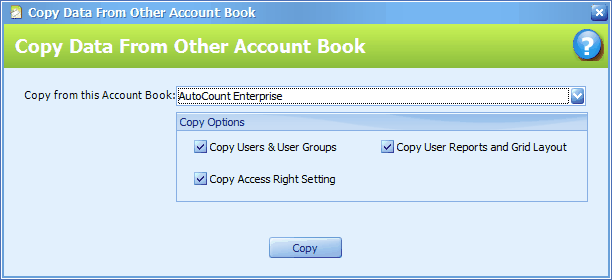 Select the account book to be copy from,
check the check-boxes of items to be copied,
click on Copy.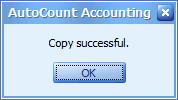 _____________________________________________________________
Send feedback about this topic to AutoCount. peter@autocountSoft.com
© 2013 Auto Count Sdn Bhd - Peter Tan. All rights reserved.