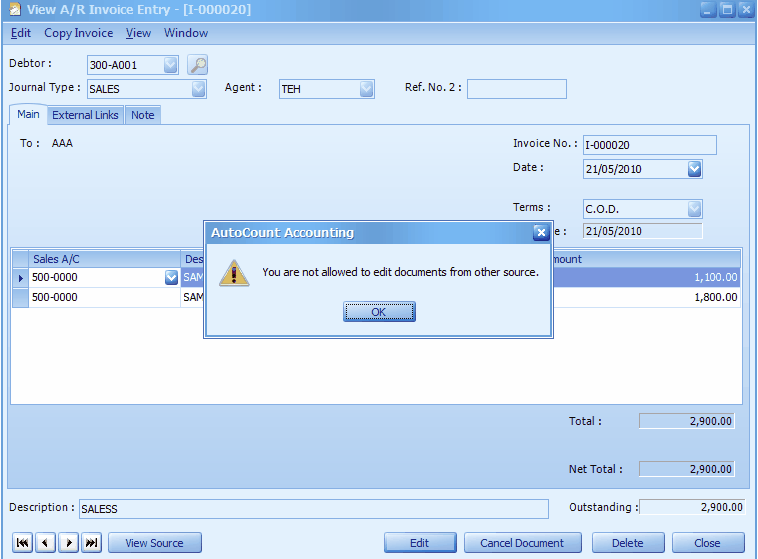 By default, all A/R and A/P entries posted from other sources are not allowed to edit or delete (you have to go to the original source document to do so..)
However there is an option setting to allow this:
(Tools > Options > A/R & A/P > Aging and Statement)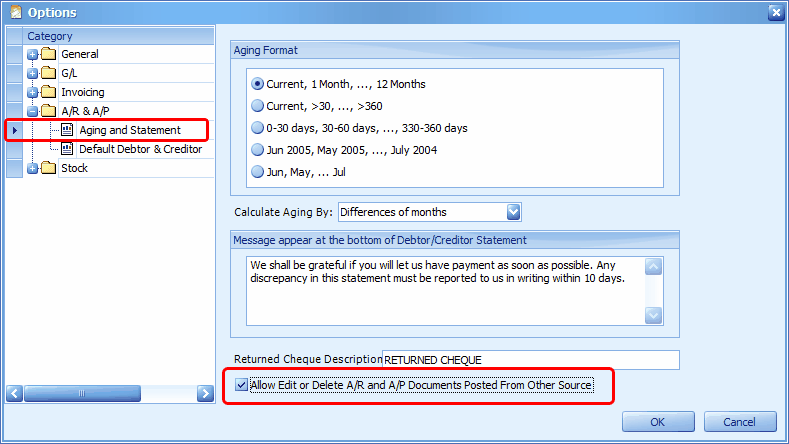 Warning!!! You must aware of the consequences of allowing this option, as there will be discrepancies between sources documents and the posted entries. Please also take note that even you have edited the A/R or A/P entries posted from source document, the entries will be reposted (overwritten) if the source documents is modified and save again.
_____________________________________________________________
Send feedback about this topic to AutoCount. peter@autocountSoft.com
© 2013 Auto Count Sdn Bhd - Peter Tan. All rights reserved.