Entitlement Rate means the commission rate is to be based on the sales amount achieved either monthly, quarterly or yearly.
Go to Sales Commission Report > Entitlement Rate Maintenance,
To add a new entitlement rate, click on New,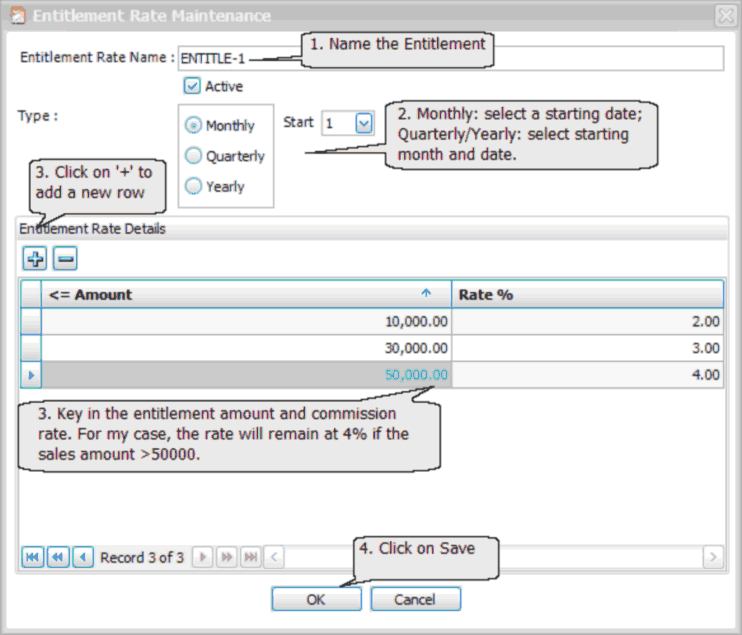 Note: The rate % of entitlement can also be set from 0% to 100% when it is used together with Document Rate or Item Rate to form a commission plan. For example, for amount <= 100000, the entitlement is 100% (which means 100% of Document rate or Item rate), and for amount <=75000, the entitlement is 80%.... and so forth.
_____________________________________________________________
Send feedback about this topic to AutoCount. peter@autocountSoft.com
© 2013 Auto Count Sdn Bhd - Peter Tan. All rights reserved.