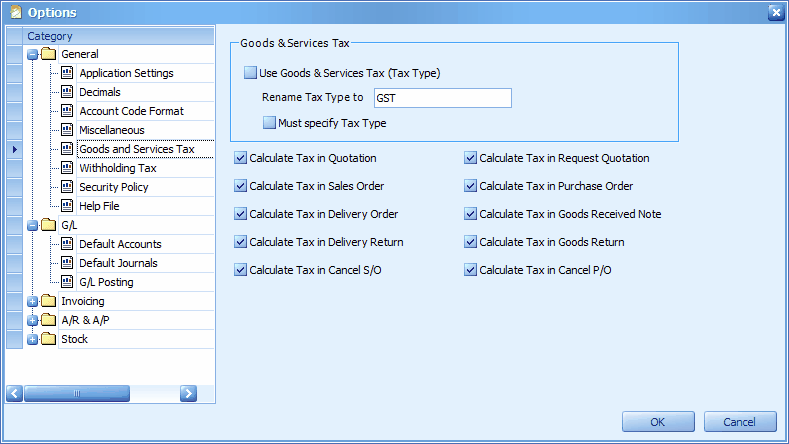 Use Goods & Services Tax (Tax Type): to enable GST functions.
Rename Tax Type To: change the name of tax if differs ... e,g, VAT
Than you may go to General Maintenance > Tax Type Maintenance to maintain different types of tax.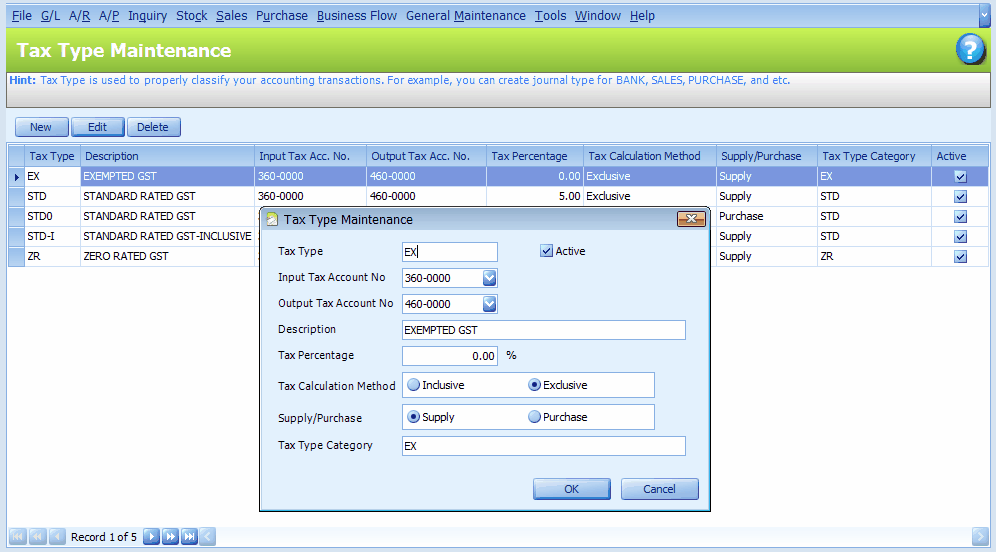 Also, Tax Transaction Listing Report is available in G/L Menu.
(from version 1.3.3.21 onwards) a new option called 'Must Specify Tax Type' is added, which will be checked by default, it means the system will not allow users to save any document/ entry with unassigned tax type. *for Singapore version, users are not allowed to uncheck this option.
Calculate Tax in ... : to include this document type when calculating tax amount.
Also refer to:
_____________________________________________________________
Send feedback about this topic to AutoCount. peter@autocountSoft.com
© 2013 Auto Count Sdn Bhd - Peter Tan. All rights reserved.