By default, the price of a document that were transferred from other document is not allowed to Edit... in other words the column of 'Unit Price' is locked to maintain the consistency of input.....
If you insist to allow edit of such column, you may unlock the column (of course, by understanding the consequences of doing so...)
Please be reminded that changes of unit price made in Invoice will not update the DO where it was transferred from.
To unlock the columns that were locked, go to Tools > Options > Invoicing > Customize Invoicing, click Edit Column Lock...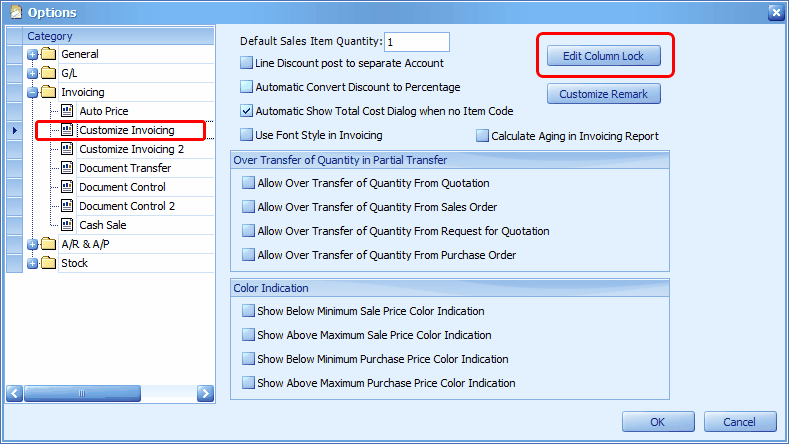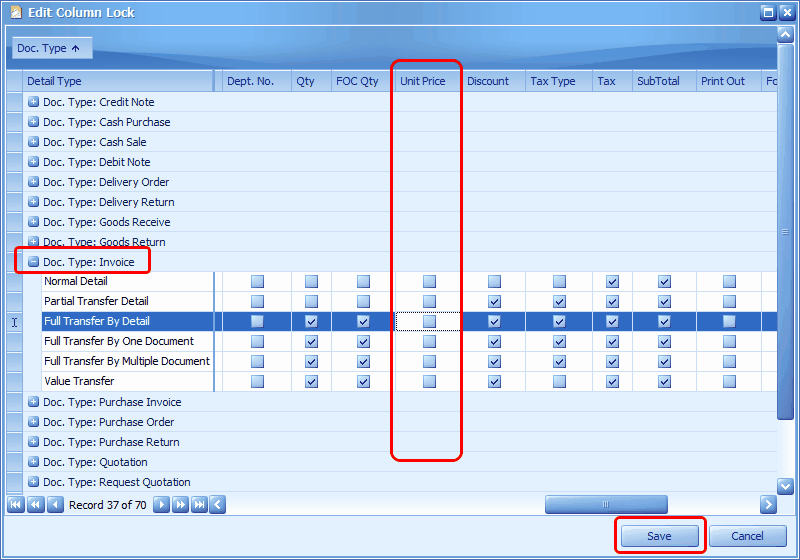 Highlight the document type (e.g. Invoice), look into the column(s) that you wish to edit (e.g. Unit Price), uncheck the respective checkbox(s) to unlock it.
Then Save, Save.
_____________________________________________________________
Send feedback about this topic to AutoCount. peter@autocountSoft.com
© 2013 Auto Count Sdn Bhd - Peter Tan. All rights reserved.