This module is used to maintain and synchronize database with PDA cell phone.
Go to Tools > Program Control > Module Setting
Check the checkbox of Pocket AutoCount Inquiry to enable it.
First of all, the PDA cell phone must be installed with Pocket AutoCount. The installer can be located on AutoCount installer CD, look into ..\Mobile\setup.exe
Pocket AutoCount Profile Maintenance
This menu is used to maintain synchronization profiles, which means to determine scope of information to be synchronized from this account book to PDA cellphone.
Go to Tools > Pocket AutoCount > Pocket AutoCount Profile Maintenance
Click on New..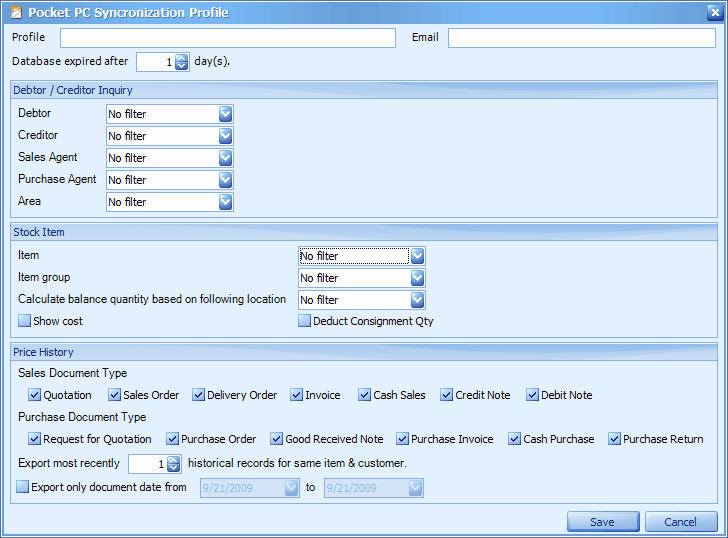 Profile: key in name/description of this profile
Email: key in an email address
Database expired after ? days: this is to specify valid period of database that were synchronized
Debtor/Creditor Inquiry: to define the range of debtors/creditors by filter options.
Stock Item: to define the range of stock items by filter options
Price History: to define price history by types of documents, how many most recent records and the date range to be exported
Synchronize Pocket AutoCount
This menu is used to synchronize database to Pocket AutoCount on a PDA cellphone according to earlier maintained profile.
Go to Tools > Pocket AutoCount > Synchronize Pocket AutoCount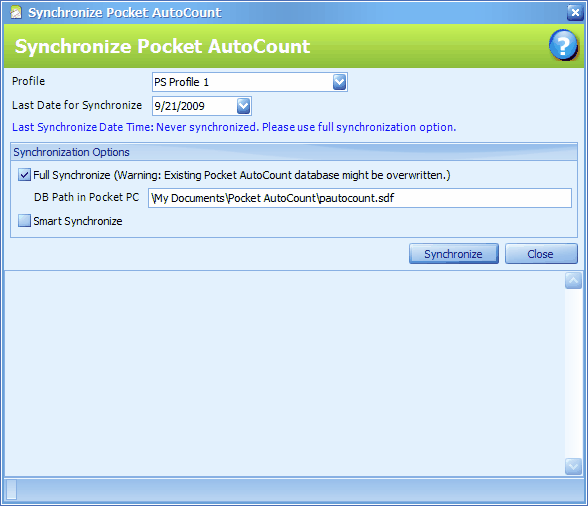 For the very first time, you must select Full Synchronize; and subsequently select Smart Synchronize to update the PDA cellphone.
On Your PDA Phone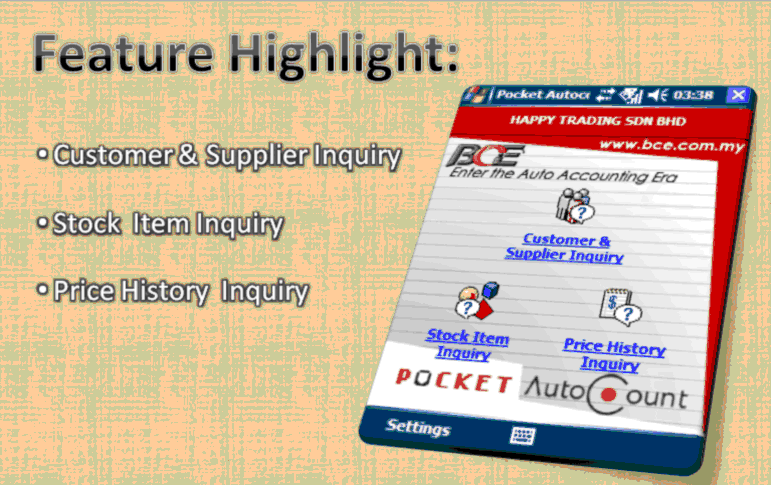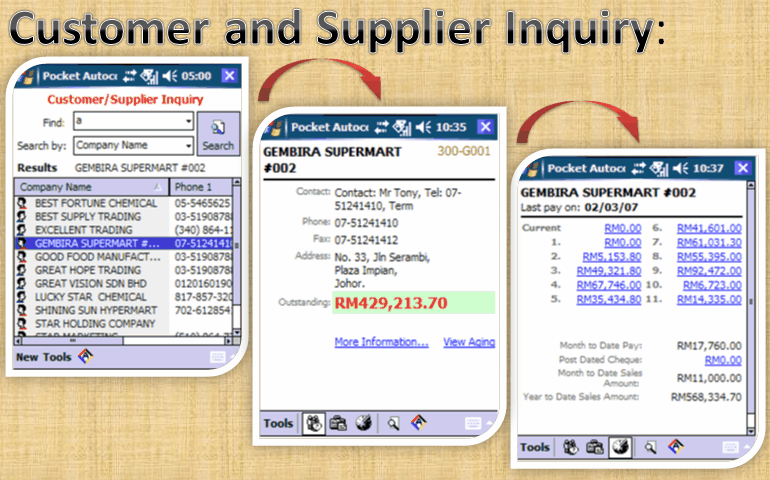 This Feature allows users to check Customer/Supplier's general information, such as address, contact person, telephone and even drill down to aging records.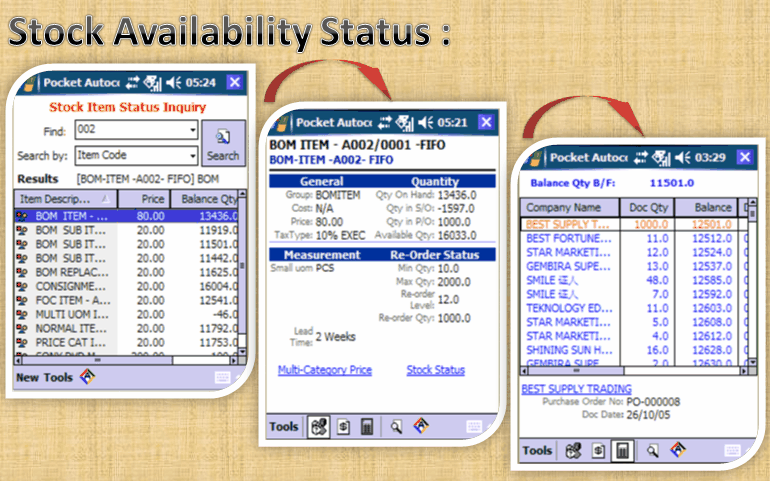 This feature enables users to view stock balances, to check the status of purchase order and sales order.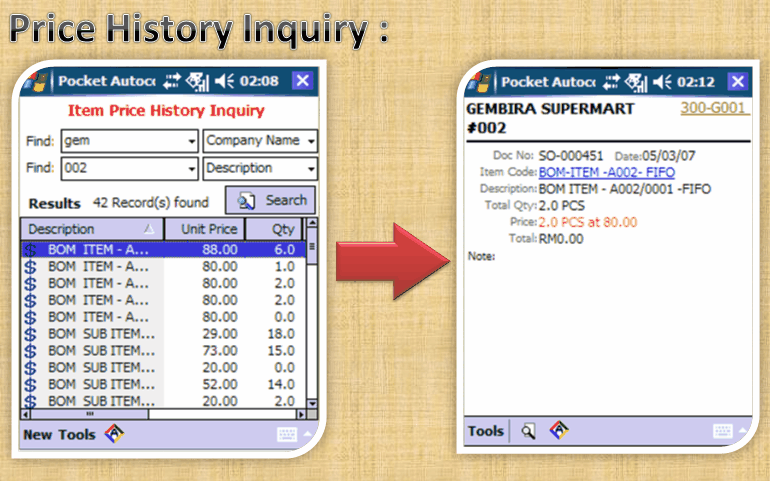 Price History Inquiry allows users to trace the history (date, price, quantity) of an item, customer or supplier.
_____________________________________________________________
Send feedback about this topic to AutoCount. peter@autocountSoft.com
© 2013 Auto Count Sdn Bhd - Peter Tan. All rights reserved.