The cost in Freight Job can be updated from A/P Invoice Entry and Payment Voucher by using the built-in feature of UDF (User Defined Field).
Import the Freight UDF
Log on to AutoCount Accounting Management Studio (Start > Programs > AutoCount Accounting > AutoCount Accounting Management Studio)
Logon to the same account book using ADMIN password.
Go to Tools > Import User Defined Field and Scripting,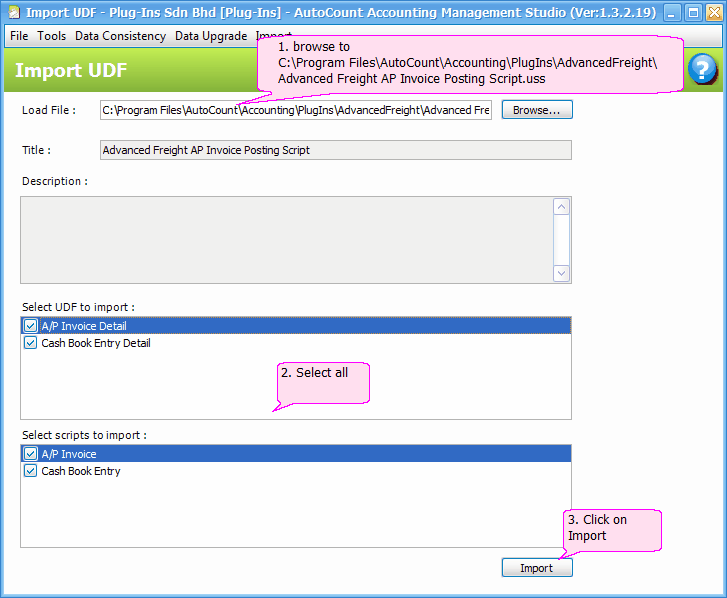 Click on Yes, OK. Then close the Import UDF WIndows.
Create A Freight Job (Do not transfer it)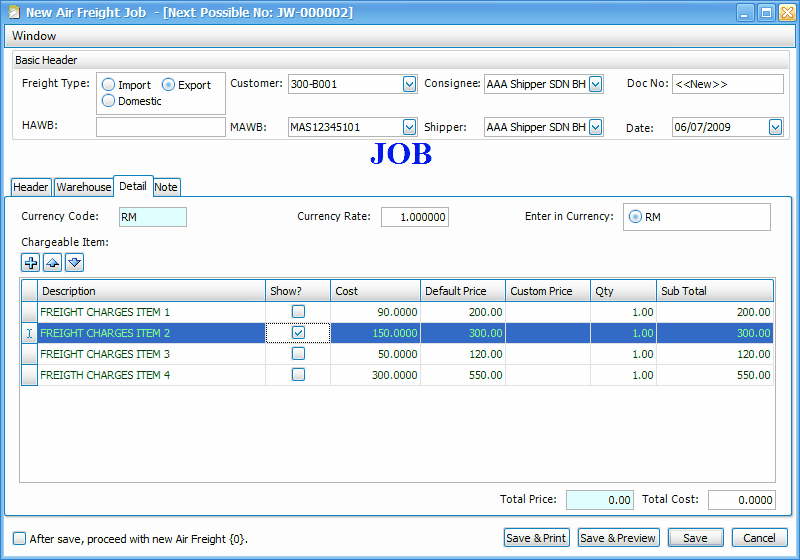 Create A/P Invoice Entry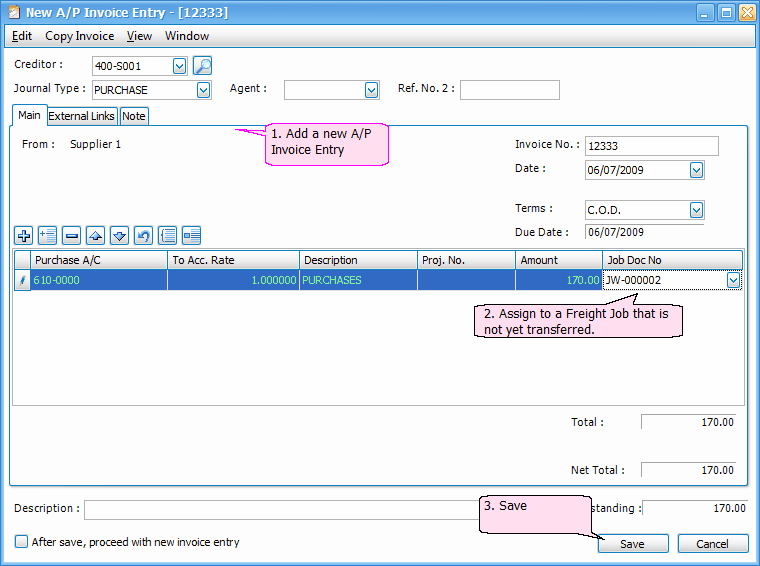 The Effect On Freight Job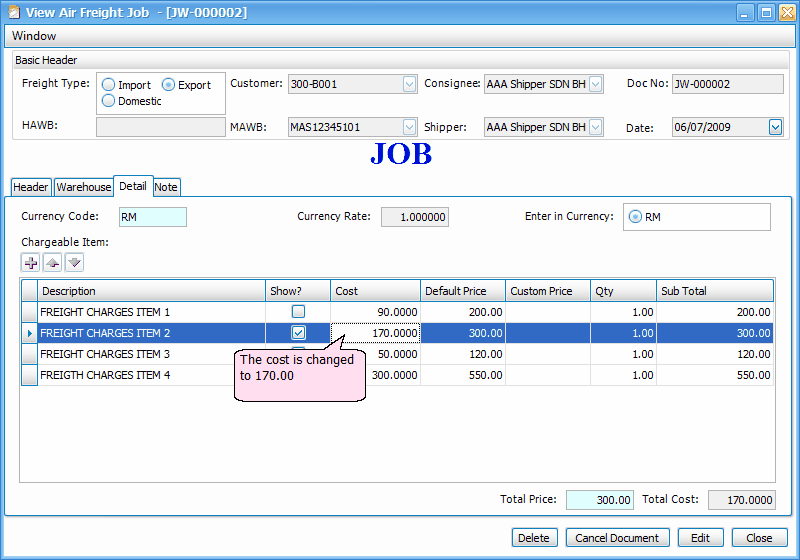 Similarly for Cash Payment Voucher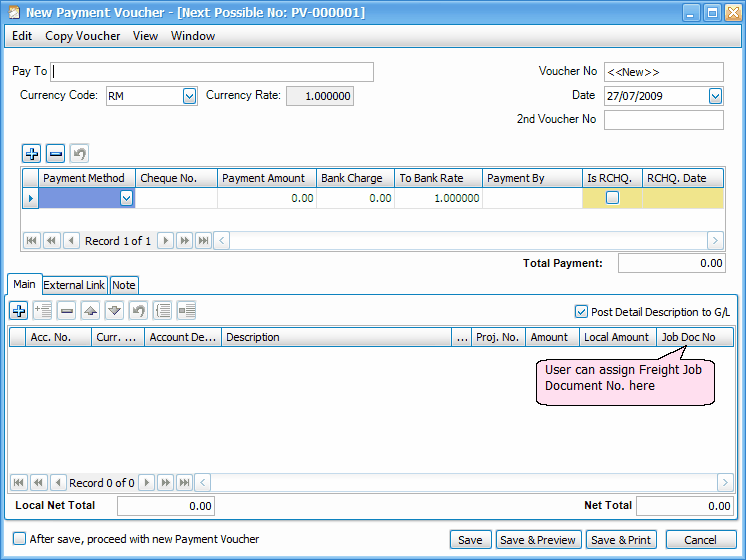 _____________________________________________________________
Send feedback about this topic to AutoCount. peter@autocountSoft.com
© 2013 Auto Count Sdn Bhd - Peter Tan. All rights reserved.