Install the Service
Locate the Scheduled Backup setup file from AutoCount installer CD ( ...\Accounting\Scheduled Backup)
Double click setup.exe to execute it.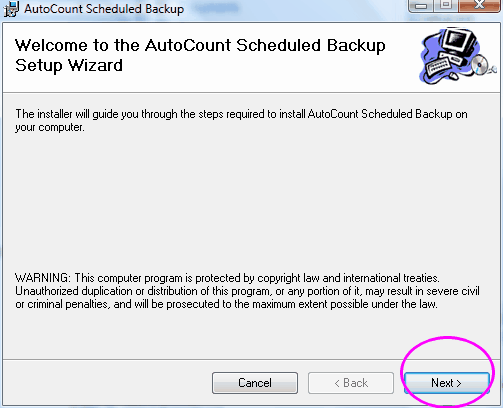 Click on Next,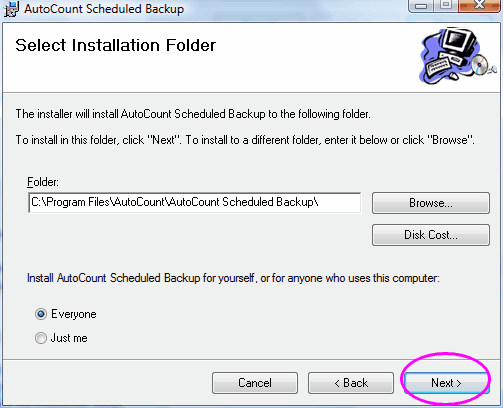 Click on Next,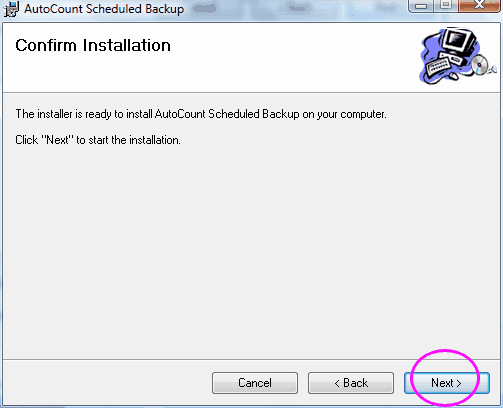 Click on Next,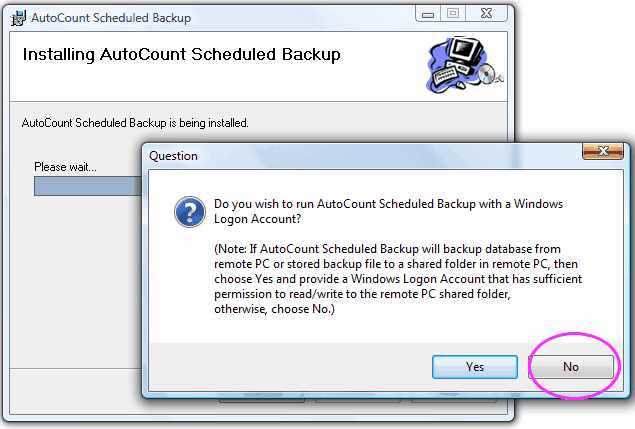 Choose No.
(It is recommended to install this service onto the server PC and schedule backup from the Server PC.)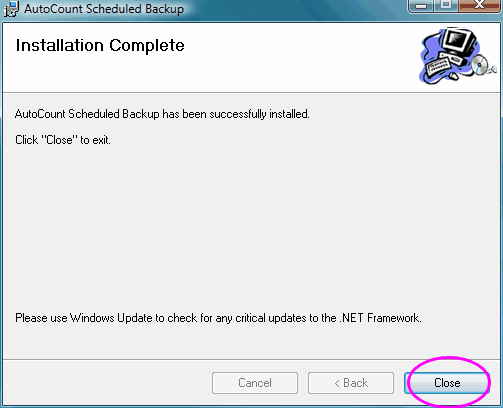 Installation completed. Click on Close.
Start the Service
Go to Control Panel\Administrative Tools\Services
Double click on AutoCount Scheduled Backup, click on Start, then OK.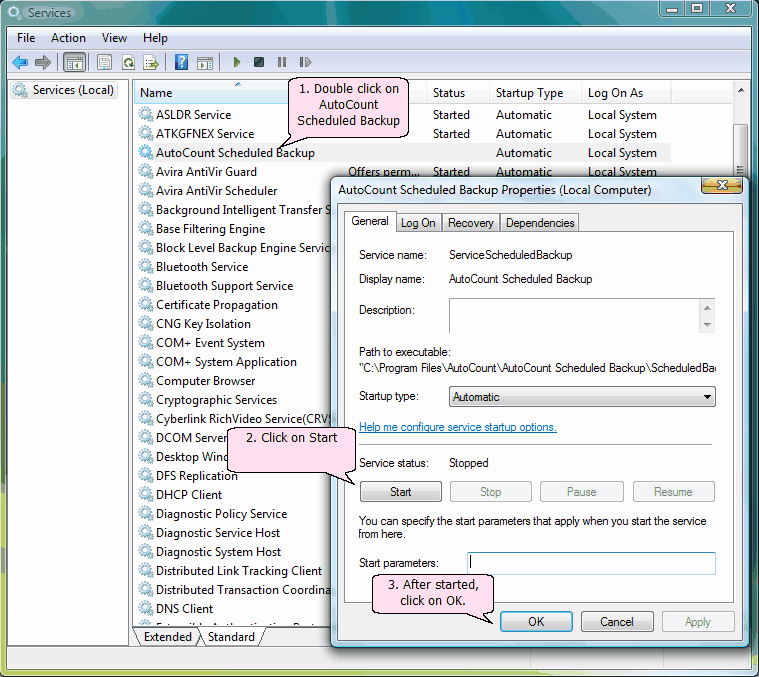 Scheduling Backup
Go to Start > All Programs > AutoCount Accounting > AutoCount Scheduled Backup Controller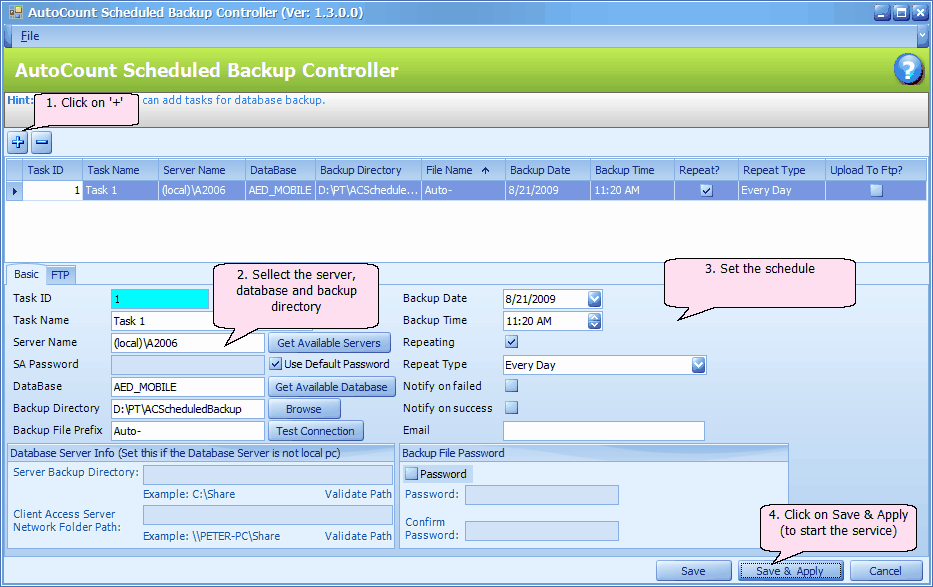 Task ID: (automatically assigned)
Task Name: type in a name for this task
Server Name: <pc name>\<instance name> , you may click on Get Available Servers to select server PC name, the default instance for AutoCount is A2006
Database: click on Get Available Database to select the account book that you would like to schedule the backup
Backup Directory: define the path of backup destination
Backup File Prefix: set the prefix text for the name of backup file
Backup Date/Time: the first backup schedule
Repeating: check to set repeating schedule
Repeat Type: select either every hour, every day, every weekday, every month.
Notify on failed/success: check so that the user will be notified thru email. This will work only when email address is given and email server is set (File > Options)
Email: key in the email of the user for notification
Backup File Password: click this to set the password on the backup file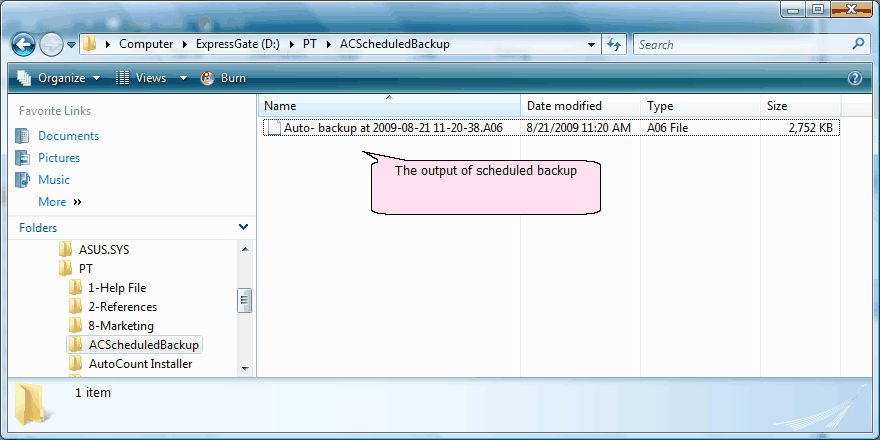 _____________________________________________________________
Send feedback about this topic to AutoCount. peter@autocountSoft.com
© 2013 Auto Count Sdn Bhd - Peter Tan. All rights reserved.