(From version 1.5.018 onwards.)
Profit & Loss Statement Showing Multi Level Accounts (by Account Type)
This feature allows user to have another option to show multi level accounts (set according to Account Type)...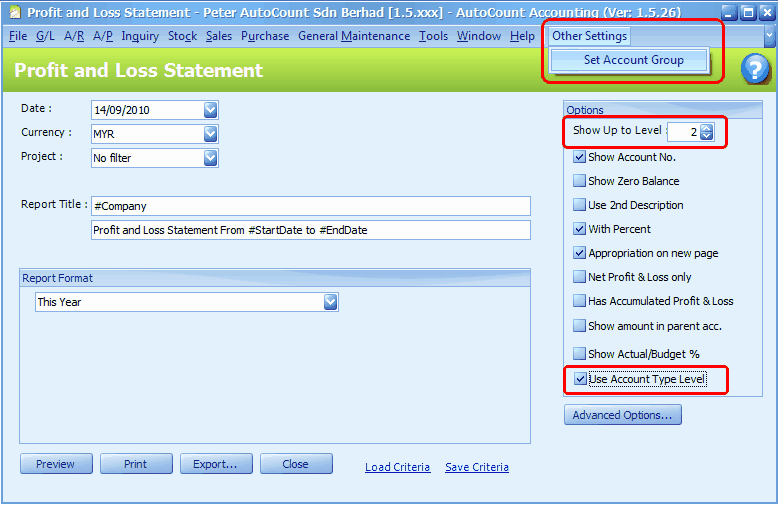 By default, the multi level will be showed according to the setting of Show Up To Level ... for the whole statement.
To set the level by account type, check the checkbox of Use Account Type Level, then click on Other Settings > Set Account Group...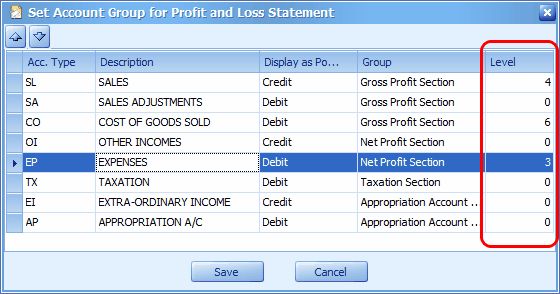 Select the Level of respective Account Type.... '0' means according to the general setting of Show Up To Level... . then Save.
Then click on Preview to view the effect.
Similar feature also available in Balance Sheet Statement.
_____________________________________________________________
Send feedback about this topic to AutoCount. peter@autocountSoft.com
© 2013 Auto Count Sdn Bhd - Peter Tan. All rights reserved.