(From version 1.5.020 onwards.)
Support Multiple UOM with same UOM rate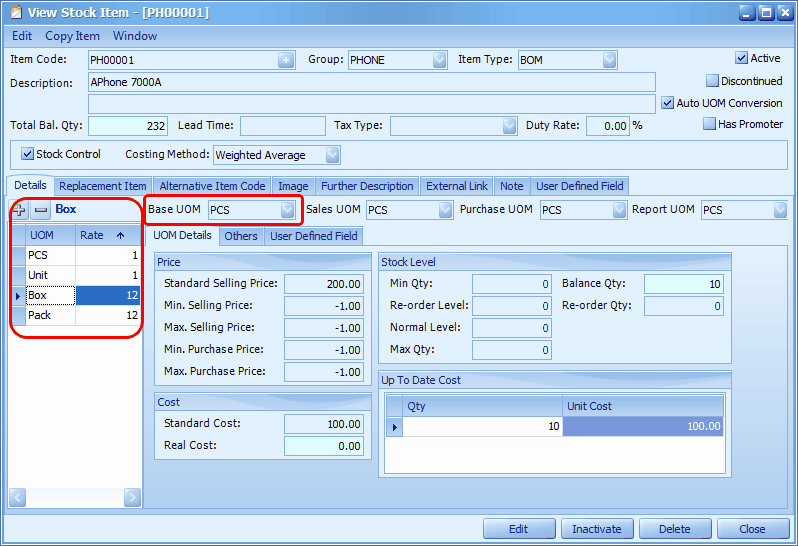 When installing version 1.5.020, the system will upgrade your database version to 1.0.9.21. This is to support multiple UOM with same UOM Rate.
During transaction you may select any UOM and the stock reports will show the respective UOMs accordingly..
Base UOM means 'Smallest UOM' in Stock reports (More Options > UOM Option > Show Smallest UOM ) ... the Base UOM is important only when you have multiple UOM with UOM Rate equal to 1 (smallest rate), and you wish to view stock reports in a specific smallest UOM, then you must specify the desired UOM to be the Base UOM.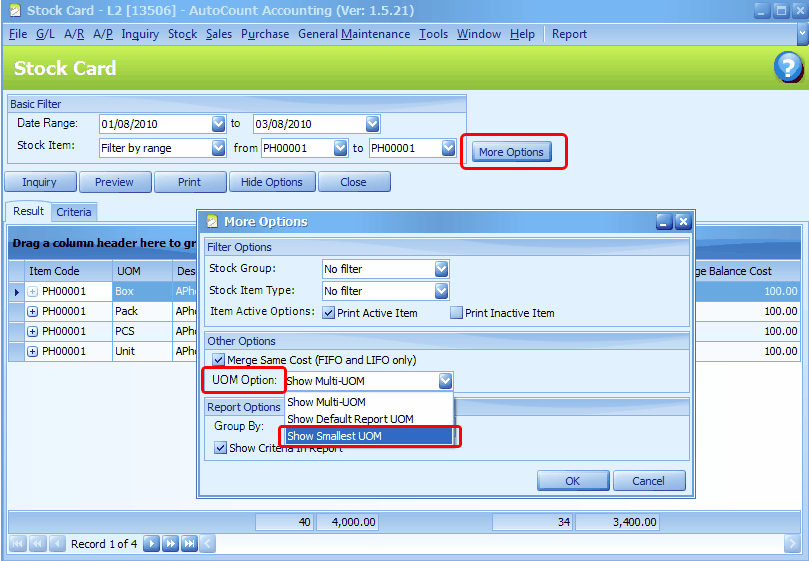 Most commonly, the 'Show Multi-UOM' option is selected, where each of the UOMs will be displayed accordingly. However, 'Show Multi-UOM' is applicable only when the module of Advanced Multi-UOM is enabled.
_____________________________________________________________
Send feedback about this topic to AutoCount. peter@autocountSoft.com
© 2013 Auto Count Sdn Bhd - Peter Tan. All rights reserved.