(From version 1.5.031 onwards.)
In previous versions, import AR/AP entries from Excel can be done only at AutoCount Accounting Management Studio, which is accessible only by ADMIN user.
In version 1.5.31 onwards, these functions can be added to other users.
To set the access rights, go to General Maintenance > User Maintenance > Access Rights, look into topics under Import From Excel...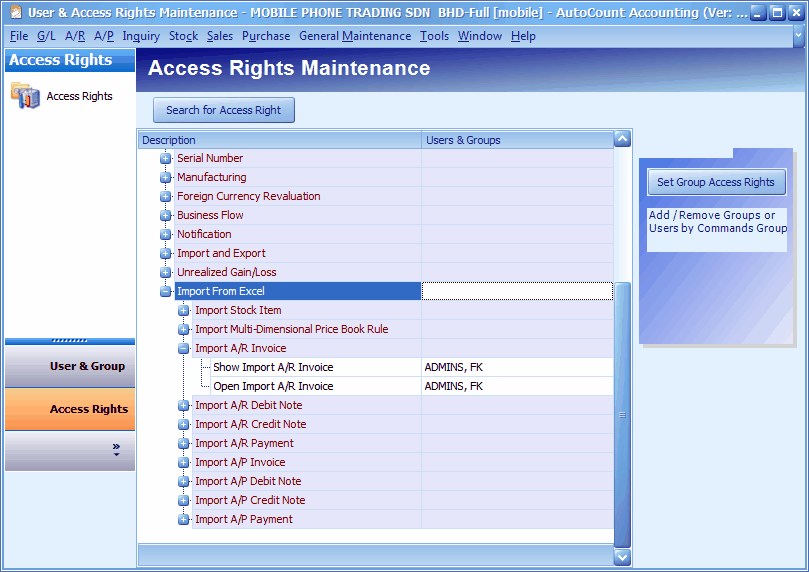 Go to File > Import Form Excel , now you may access to import AR/AP entries...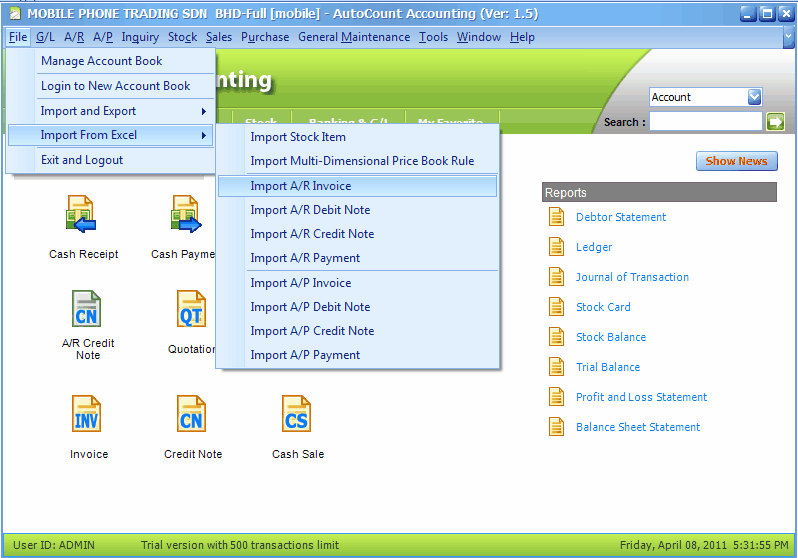 Note: the templates of Excel format is available on your installer CD/DVD, look into ...Accounting\Technical Documents\Import Excel Templates ...
_____________________________________________________________
Send feedback about this topic to AutoCount. peter@autocountSoft.com
© 2013 Auto Count Sdn Bhd - Peter Tan. All rights reserved.