(From version 1.5.032 onwards.)
This is to add a column of Debtor Control Acc when importing Debtor from Excel.
With this additional column, users can import debtors with different Debtor Control Accounts.
First of all, in your Excel file that contains debtors details, add a column by the name of name 'DebtorControlAcc'.
(Note: the templates of Excel format is available on your installer CD/DVD, look into ...Accounting\Technical Documents\Import Excel Templates ... )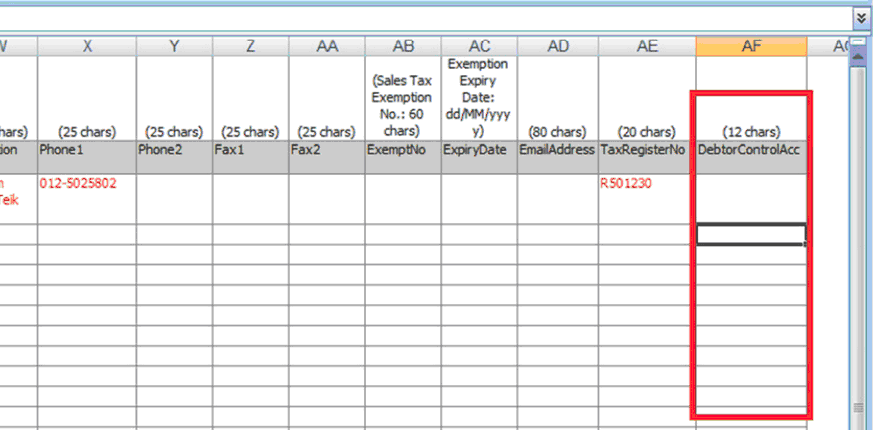 Then, login to AutoCount Accounting Management Studio (Start > All Programs > AutoCount Accounting > AutoCount Accounting Management Studio).
Go to Import > Import Debtor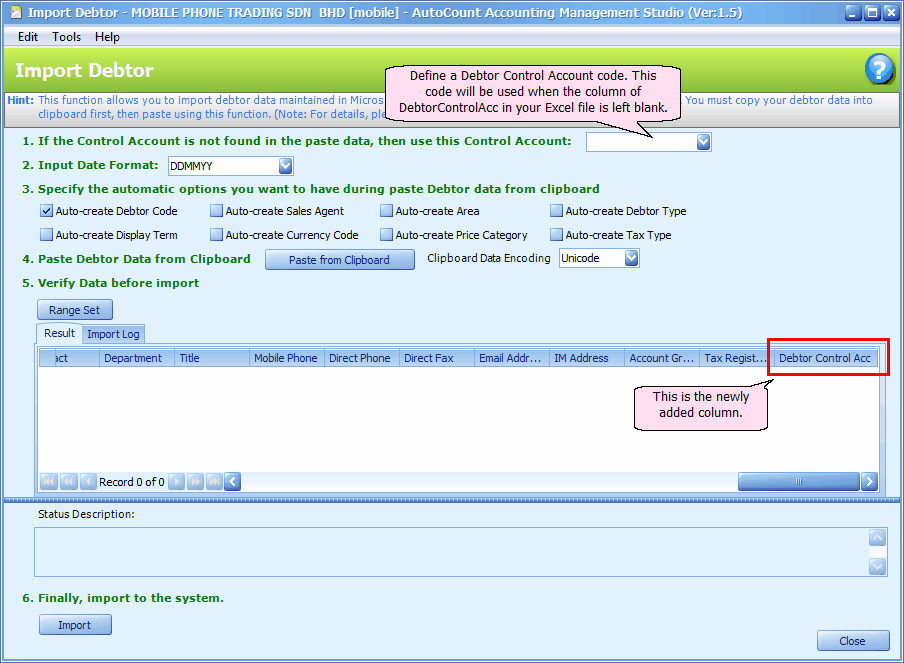 _____________________________________________________________
Send feedback about this topic to AutoCount. peter@autocountSoft.com
© 2013 Auto Count Sdn Bhd - Peter Tan. All rights reserved.