(From version 1.5.032 onwards.)
When dealing with sales/purchase documents (such as Delivery Order, Invoice, Cash Sale, Goods Received Note, Purchase Invoice, Cash Purchase ...), while adding an Item Package, user may directly specify the package quantity, and if the package has one or more sub-items that uses serial number control, the screen of input/selecting serial numbers will be prompted immediately before return to document transaction screen.
For example: Sales Invoice...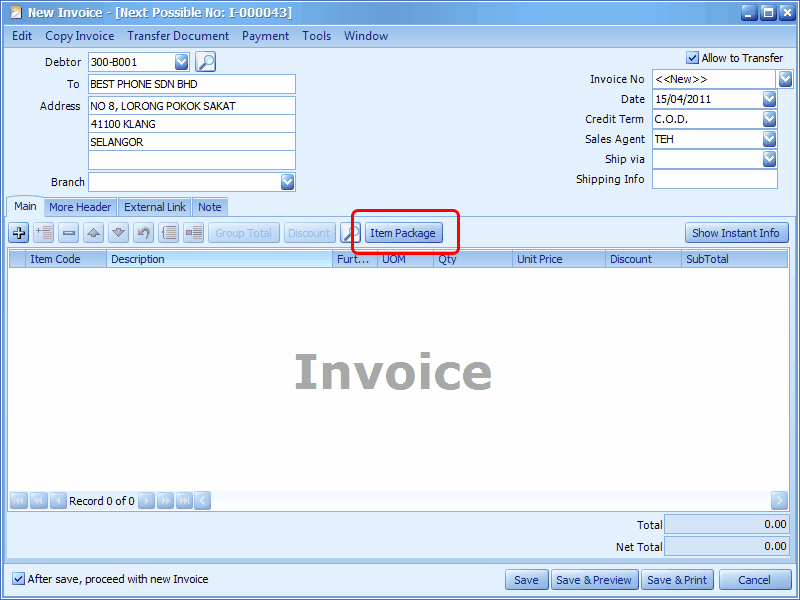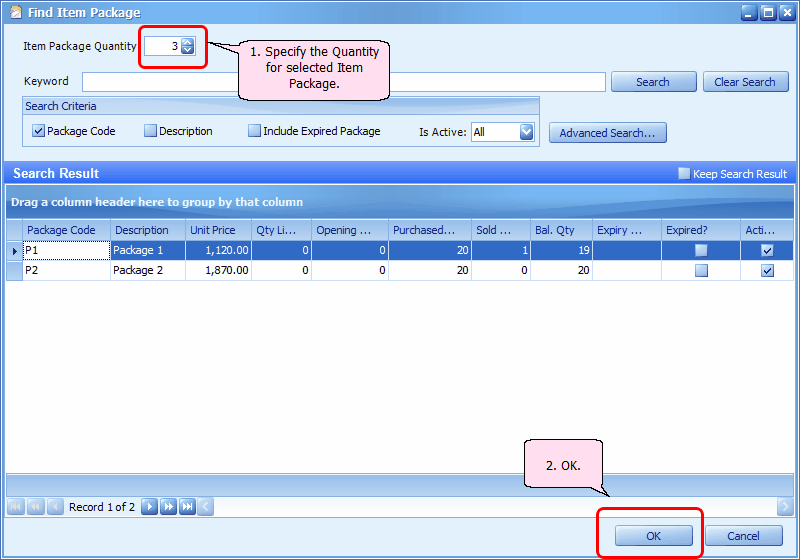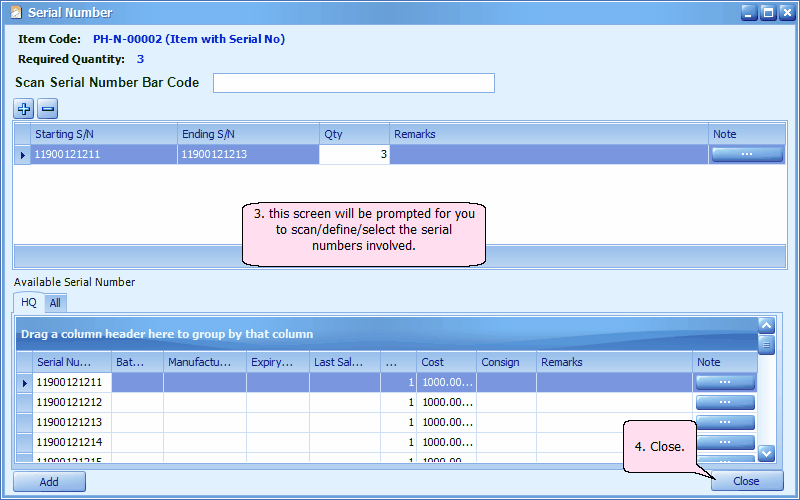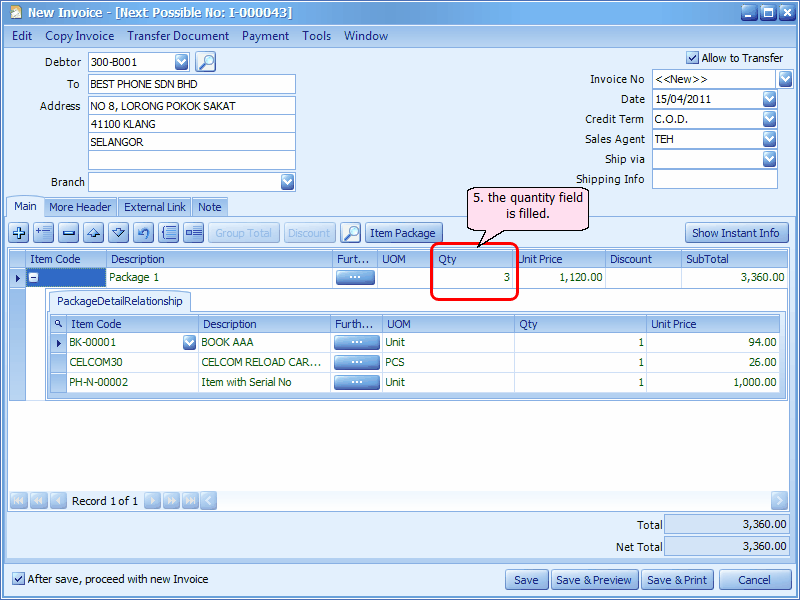 _____________________________________________________________
Send feedback about this topic to AutoCount. peter@autocountSoft.com
© 2013 Auto Count Sdn Bhd - Peter Tan. All rights reserved.