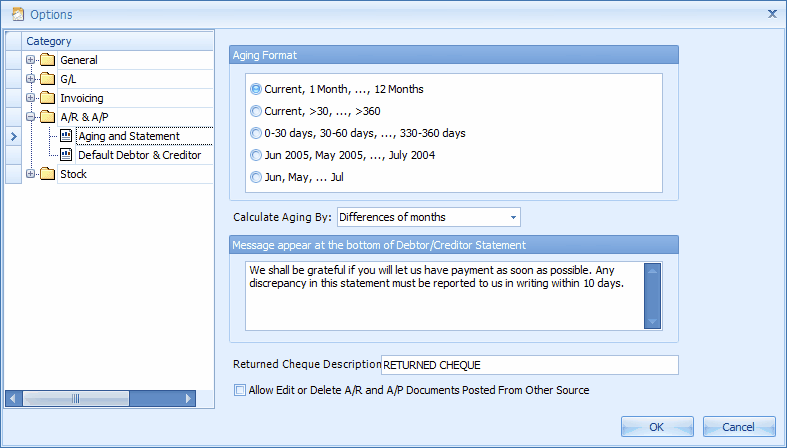 Aging Format: select the format of aging report.
Current, 1 Month, ...... , 12 Months

Current, >30, ... , >360

0-30 days, 30-60 days, ... 330-360 days

Jun 2005, May 2005, ... July 2004

Jun, May, ... July

Calculate aging by: select either to calculate aging by Differences of Months or Differences of Days
Message appear at the bottom of Debtor/Creditor Statement: you may key in your message to be appear at the bottom of statement.
Returned Cheque Description: this description will be shown on Aging and Statement Report.
Allow Edit or Delete A/R and A/P Documents Posted From Other Source: for example, allow to edit/delete A/R Invoice that was posted from Sales Invoice.
_____________________________________________________________
Send feedback about this topic to AutoCount. peter@autocountSoft.com
© 2013 Auto Count Sdn Bhd - Peter Tan. All rights reserved.