This is to view summary analysis of available balance and future balance of Bank, Cash, Deposit accounts and their payment methods.
Go to G/L > Bank Book Analysis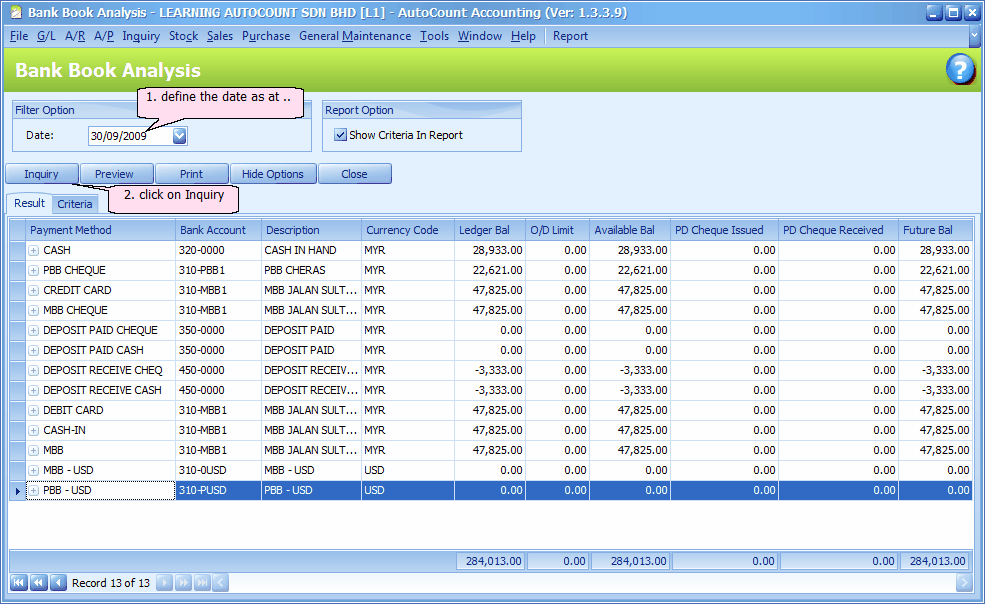 Filter Option
Date: define the date as at ...
Report Option
Show Criteria in Report: to show filter options in report
Inquiry: to refresh and show the result of filter options and report options.
Preview: to preview report to be printed
Print: to select printer and print report
Hide Options: to hide the Options portion so that the screen has more space for details. Click on Show Options to show it again.
Close: close the screen
New in version 1.5.021:
Prior to this version, Bank Book analysis was using Payment Method as primary key which results in multiple payment methods mapped to one account. In this version and thereafter, Bank Book Analysis is changed to use Account Number as primary key.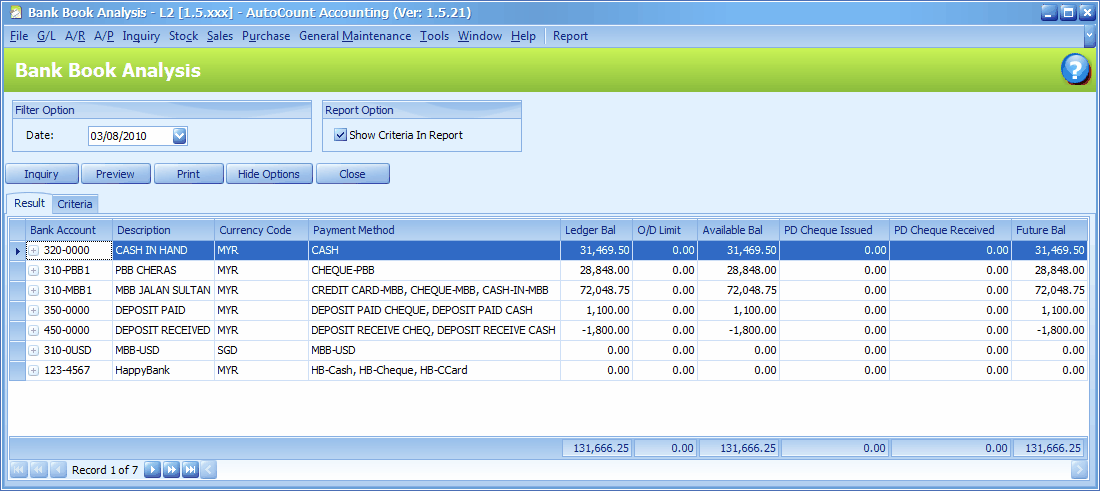 _____________________________________________________________
Send feedback about this topic to AutoCount. peter@autocountSoft.com
© 2013 Auto Count Sdn Bhd - Peter Tan. All rights reserved.