Question: How can I assigned a default Cash Sale customer (a general debtor code) so that I don't have to select debtor code on each Cash Sale?
Answer:
Go to Tools > Options > Invoicing > Cash Sale
Assign a general debtor code (e.g. 300-9999 Cash Sale Customer) for Default Debtor Code.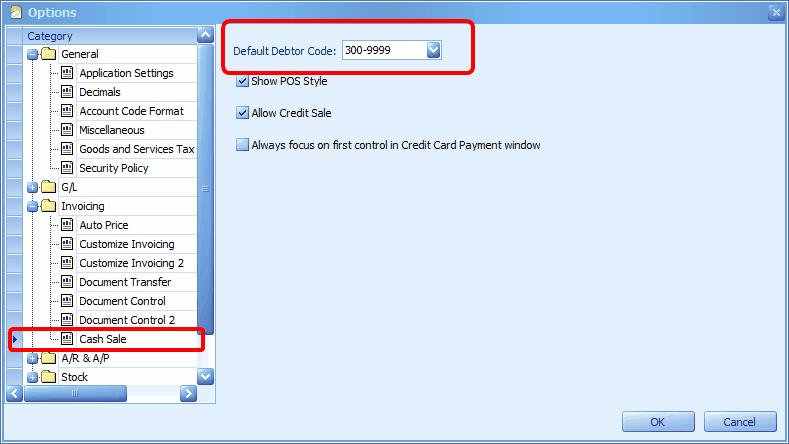 Default Debtor Code: if default debtor is maintained, Cash Sale will be assigned with default debtor/customer (e.g. a general code for all cash customer); this debtor code can be changed during transaction, but can not be left blanked. Besides, when default debtor is adopted during cash sales transaction, the bill will not allow to be saved as Credit Sales (the Credit Sales button will be disabled).
So, every time you create a new Cash Sale, the Debtor field will be auto-filled with the default debtor code (e.g. 300-9999)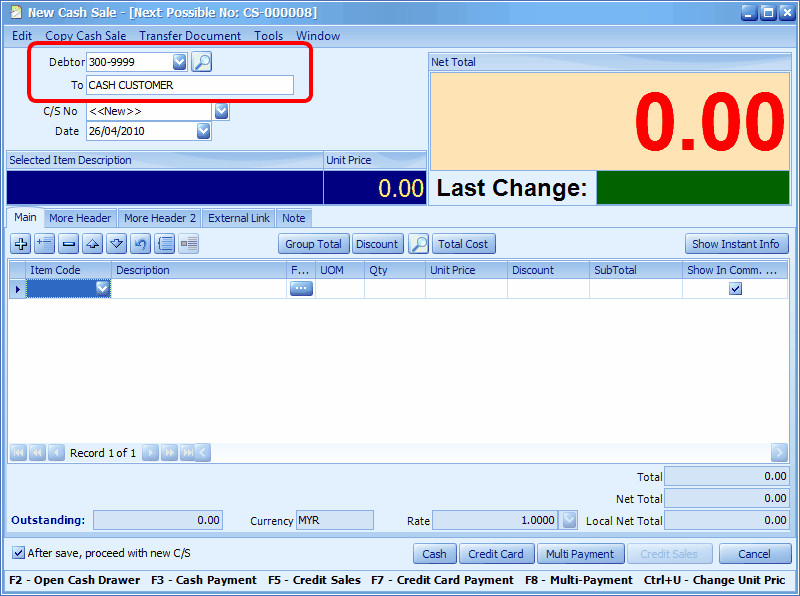 _____________________________________________________________
Send feedback about this topic to AutoCount. peter@autocountSoft.com
© 2013 Auto Count Sdn Bhd - Peter Tan. All rights reserved.