This Module is used to import XML file which was exported from third party software.
Go to Tools > Program Control > Module Setting
Check the checkbox of Import Third Party XML to enable it.
Import Third Party XML Data
Go to File > Import & Export > Import Third Party XML Data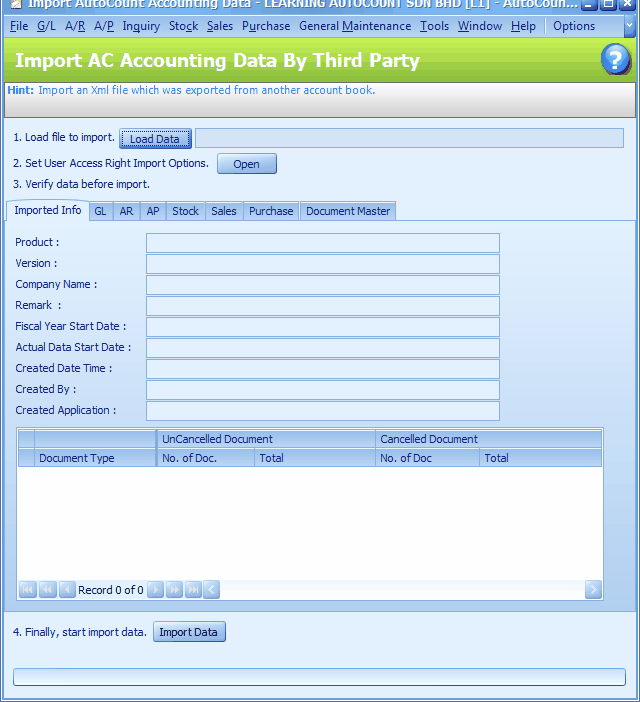 Click on Load Data to locate and load data from a XML file raw data (not compressed). The source XML file produced from third party software must be in accordance to the structure specified by AutoCount.
_____________________________________________________________
Send feedback about this topic to AutoCount. peter@autocountSoft.com
© 2013 Auto Count Sdn Bhd - Peter Tan. All rights reserved.