Message: Critical SQL Exception (Number=2, Message=A network-related or instance specific ...



Reason:
This message is prompted when establishing connection to SQL Server.... especially when SQL Server service is not started.
Solution:
To start the services, go to Control Panel\Administrative Tools\Services ...
Right click to start the services of SQL Server (A2006) and SQL Server Browser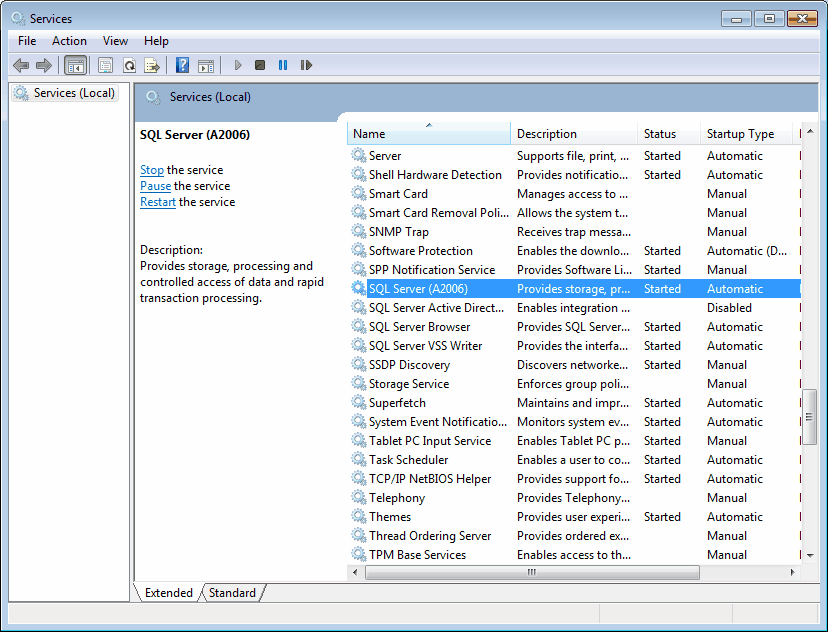 (if the services cannot be started, you may need to uninstall and reinstall the SQL Server.)
_____________________________________________________________
Send feedback about this topic to AutoCount. peter@autocountSoft.com
© 2013 Auto Count Sdn Bhd - Peter Tan. All rights reserved.