After all the setting and maintenance, now you may start transaction.
There are 3 types of transaction:
1. Meter Reading Transaction - this is to get the quantity of meter reading for billing purpose. The transaction here can later be posted to sales invoice.
2. Customer Service Maintenance - this is to perform on-site maintenance/service, items or parts may be chargeable. Charged items will be posted directly as invoice.
3. Copier Service Maintenance - this is to perform maintenance/service at vendor's own office, items/parts used will become part of the total maintenance cost of that machine.
Go to Photocopier > Meter Reading Transaction,
Click on Create a New Transaction ,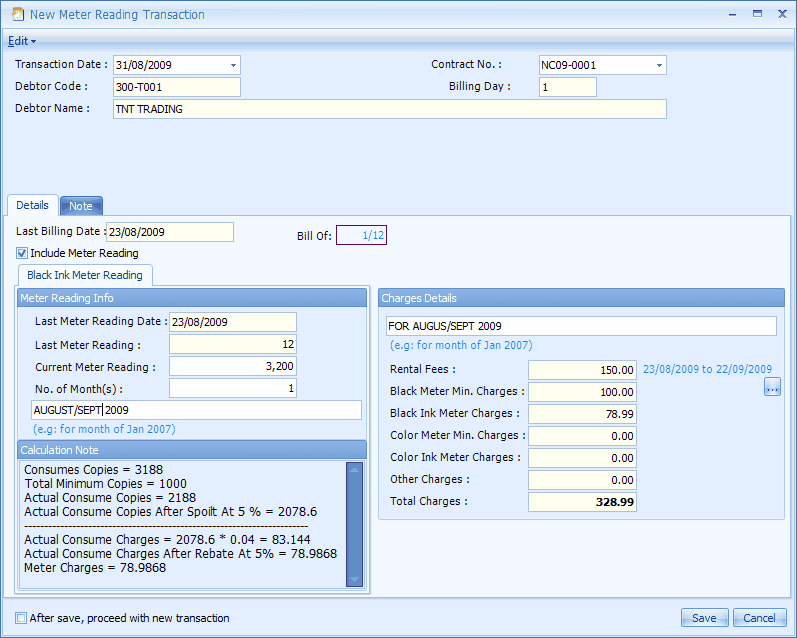 Transaction Date: define the date of transaction
Contract No: select a contract number, the debtor's info will be auto-filled
Include Meter Reading: check this checkbox so that you may key in the Current Meter Reading, and then the system will calculate the meter charge according to price scheme.
Last Meter Reading Date: will be auto-filled
Last Meter Reading: will be auto-filled
Current Meter Reading: key in the current meter reading, the meter charge will be calculated according to price scheme.
Calculation Note: to display the calculation details.
Charges Details: charges according to contract maintenance and price scheme.
(upon save, the General page of Contract Maintenance will be updated accordingly.)
Click on Save,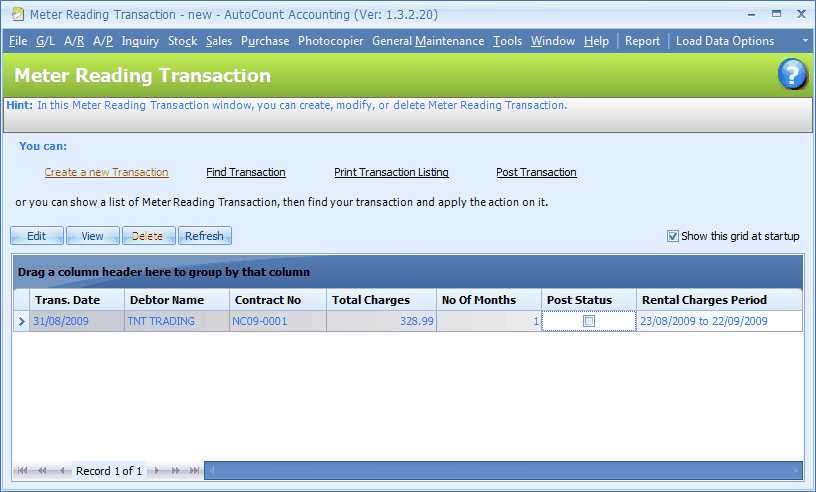 You may have observed that the Post Status of this transaction is not checked, which means it has not been posted to sales invoice yet.
To post transaction to Sales Invoice,
Click on Post Transaction .
(make sure that you have set the Default Account at Tools > Options > G/L)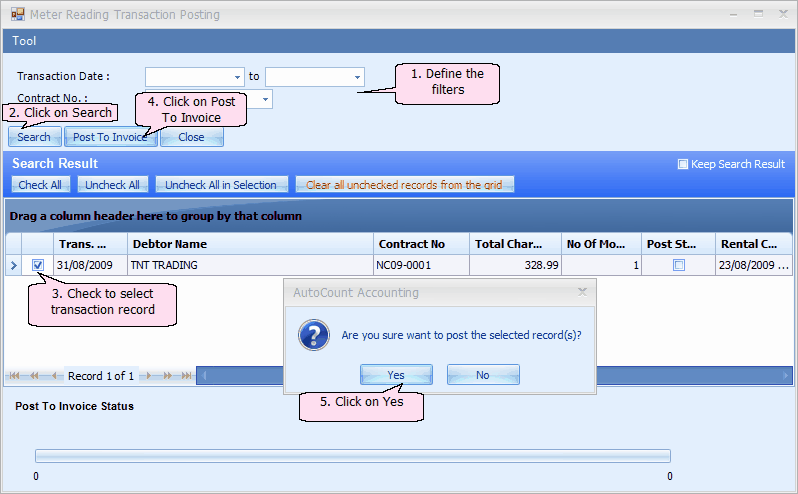 Go to Sales > Invoice to view the posted transaction,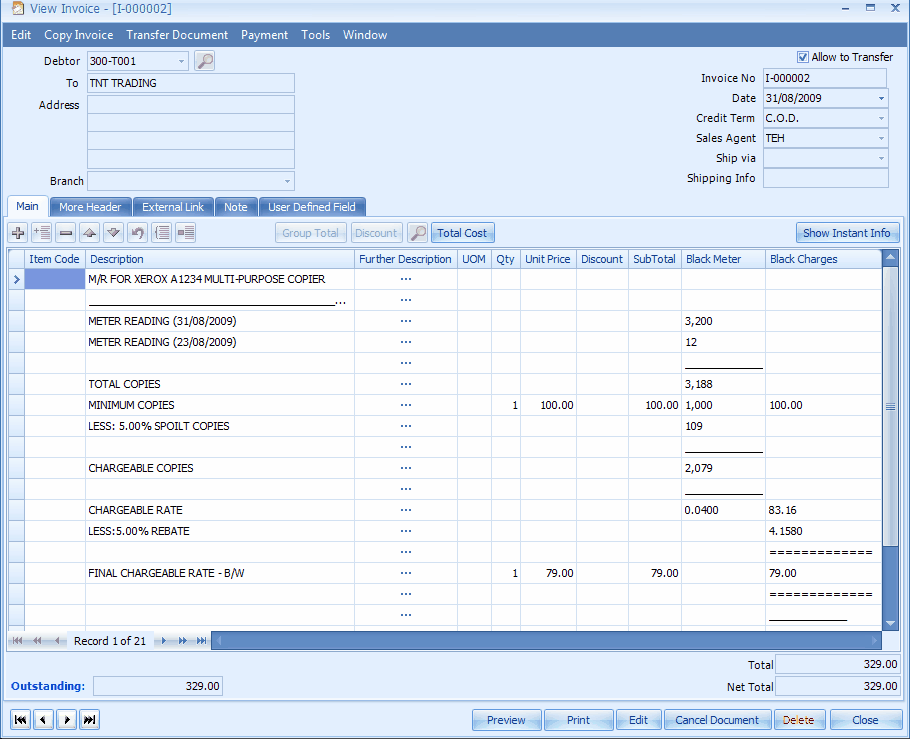 Go to A/R > A/R Invoice Entry, select the Invoice, look into View > View Posting Details (or Ctrl + F11) to view the ledger entries of posted transaction,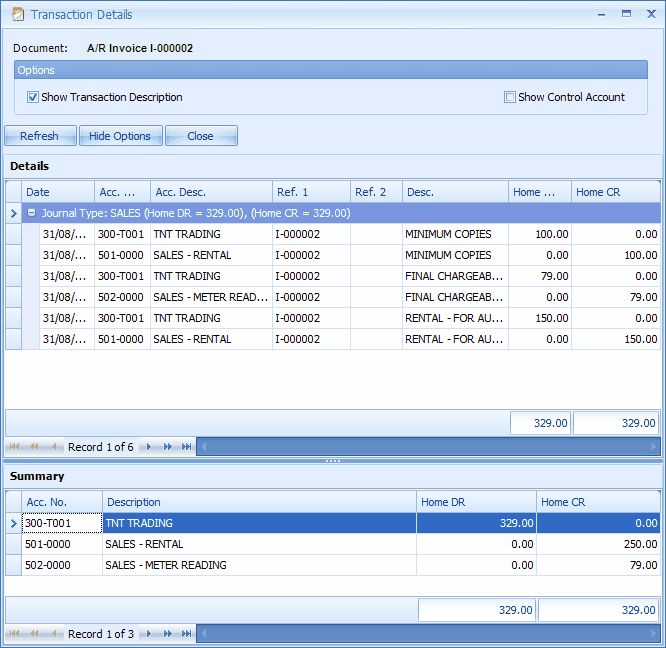 _____________________________________________________________
Send feedback about this topic to AutoCount. peter@autocountSoft.com
© 2013 Auto Count Sdn Bhd - Peter Tan. All rights reserved.
.