Go to Photocopier > Photocopier Maintenance,
Click on Create a New Photocopier ,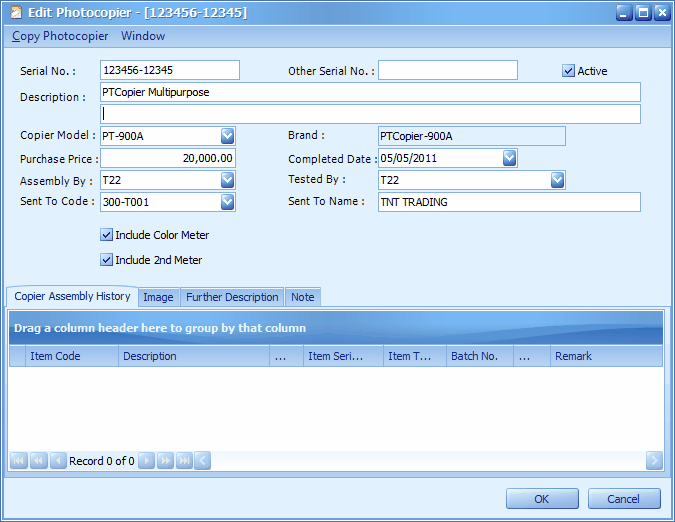 Serial No: key in the serial number of the machine
Other Serial No: key in the other serial number if any
Description: to describe the machine
Copier Model / Brand: select the model/brand
Purchase Price: key in the price this machine was purchased, the purchased price is used for costing purpose
Completed Date: date when the machine is assembled and tested
Assembly By: the technician who has assembled the machine
Tested By: the technician who has tested the machine
Sent To Code / Name: the customer this machine was sent to.
Include Color Meter:
Include 2nd Meter:
Copier Assembly History: will be displayed automatically if any
Image: click on this tab will allow you to load and display the photo (image file)
Further Description: to key in further description, this description will appear on invoice
Note: to key in additional notes related to this machine
Copy Photocopier
Click on (top left) Copy Photocopier
You may copy the contents from other photocopier, OR to a new photocopier.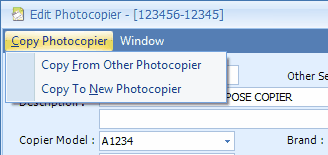 _____________________________________________________________
Send feedback about this topic to AutoCount. peter@autocountSoft.com
© 2013 Auto Count Sdn Bhd - Peter Tan. All rights reserved.