(Available on version 1.5.35 onwards)
To run the program, go to Start > All Programs > AutoCount Accounting > AutoCount Consolidate 32-bit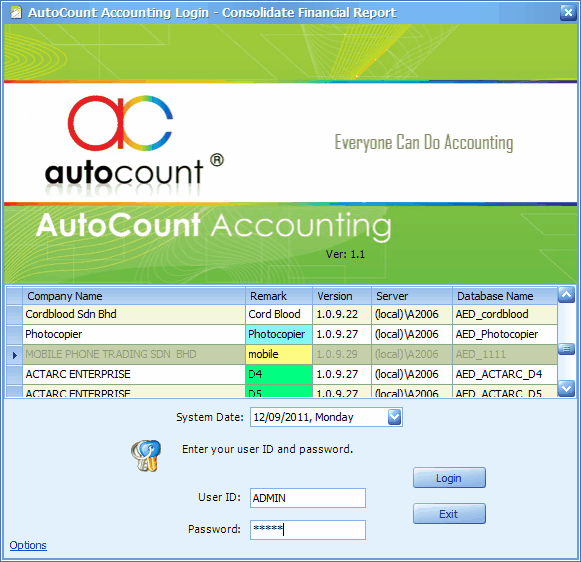 Select an account book and login using ADMIN password.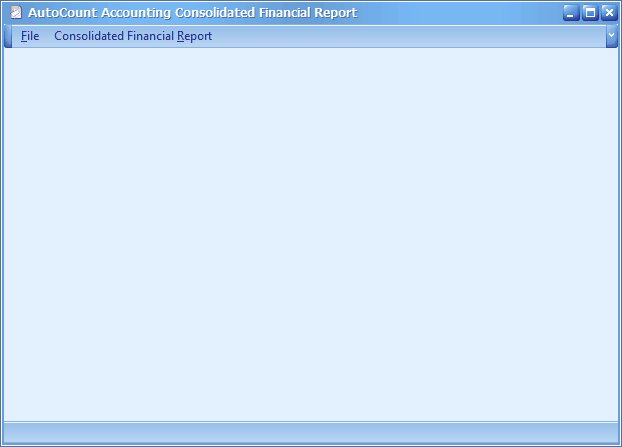 You may go to File > Consolidate Profile to define the companies and their database that may be involved in this consolidated reports. Here you may involved several companies (let say 5 companies), however when generating reports, you may select all or less companies to be consolidated.
When defining the involving companies (databases), you may also decide either to use Live Database (direct access to the most updated database) (refer to Set Consolidate Profile for Live Database) , or to use exported data as at certain date (refer to Set Consolidate Profile for Non-Live Database)
You may go to Financial Report menu to generate the following financial reports:
- Trial Balance
- Profit and Loss
- Balance Sheet
- Account Details Report
- Cash Flow Statement
_____________________________________________________________
Send feedback about this topic to AutoCount. peter@autocountSoft.com
© 2013 Auto Count Sdn Bhd - Peter Tan. All rights reserved.