(Available on version 1.5.35 onwards)
Before installation, take note of the following:
(1) The version of AutoCount Accounting need to be at least 1.5.35
(2) AutoCount Consolidated Financial Report program must be installed on a machine that was installed with MSSQL (instance name: A2006).
To install, locate the installer, for example in my hard drive... D:\Consolidate x86 Setup.exe
Double click on the installer,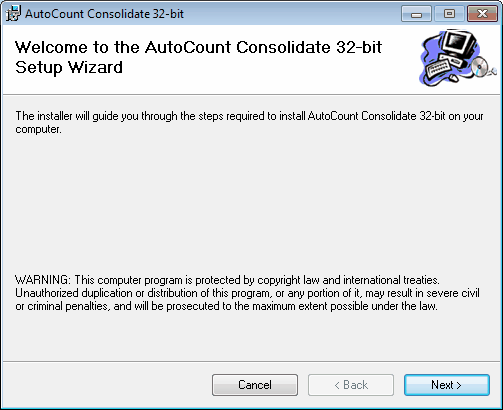 Click on Next,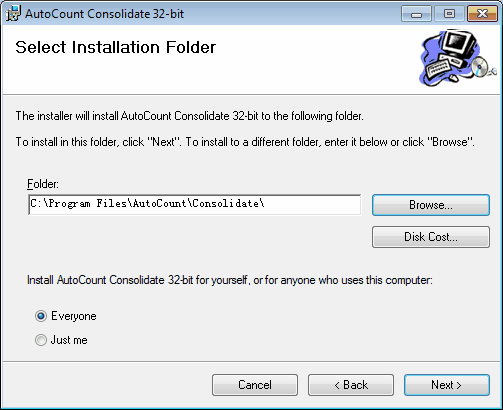 Click on Next,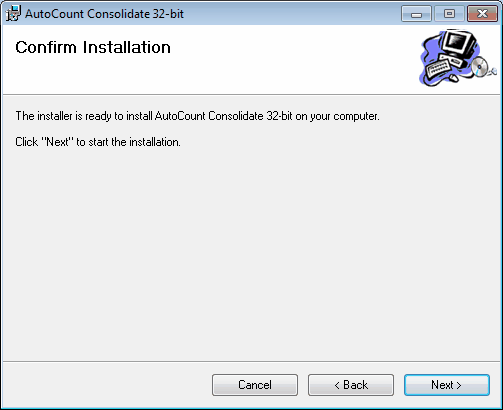 Click on Next,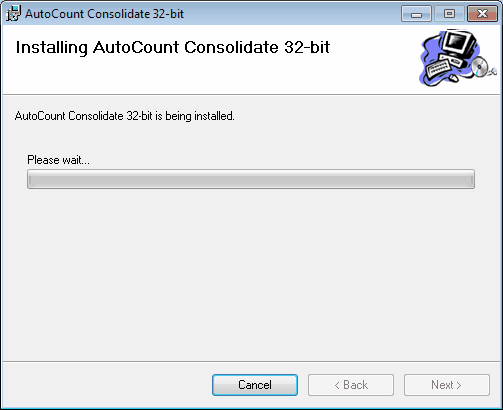 Wait for the installation to complete.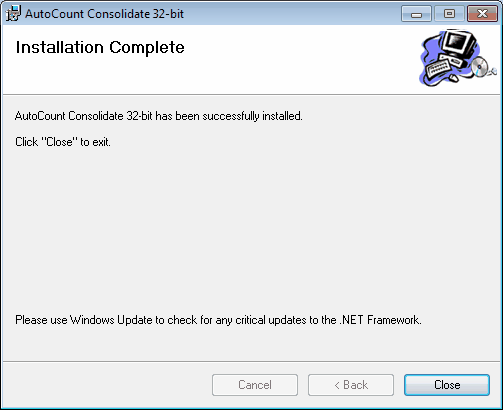 Installation completed, click on Close.
To run the program, go to Start > All Programs > AutoCount Accounting > AutoCount Consolidate 32-bit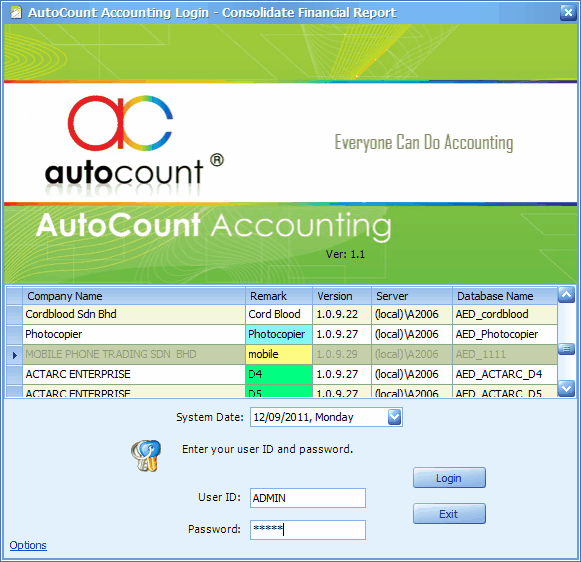 Select an account book and login using ADMIN password.
The account book that you select to login will be identified as 'Principal account book' ... For example, the consolidated report involves 3 companies, each time logging in to this program, you may select any of these companies as principal account book. The chart of accounts of the principal account book will be used as the 'Main Chart' when generating reports.
For example:
In company A (selected as principal), the account code 500-0000 represents Sales Account $ 10000.00
In company B, the account code 500-0000 represents Cash Sales Account $ 7000.00
In company C, the account code 500-0000 represents Rental Received Account $ 6000.00
Since company A is the principal account book, the consolidated report will show as below: (500-0000 will means Sales Account for all 3 companies)
| | | | | |
| --- | --- | --- | --- | --- |
| | Total | Company A | Company B | Company C |
| 500-0000 Sales Account | 23000.00 | 10000.00 | 7000.00 | 6000.00 |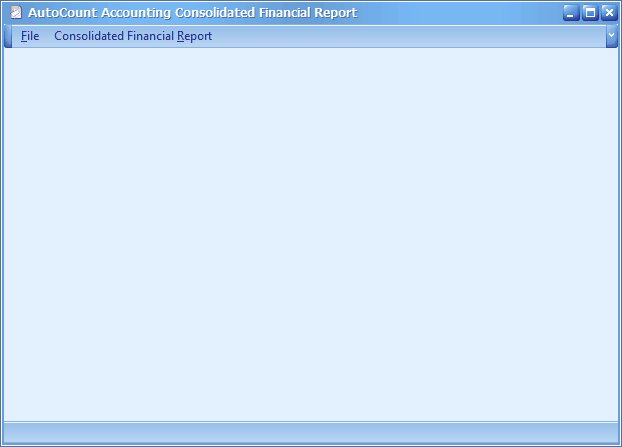 Note: After login for the first time, a database file (AutoCount_Consolidate_Data.mdf) and a log file (AutoCount_Consolidate_log.ldf) will be generated at C:\AutoCount Data\.
This database will keep the setting for consolidate financial reports and store the loaded data (for companies that not using Live Database).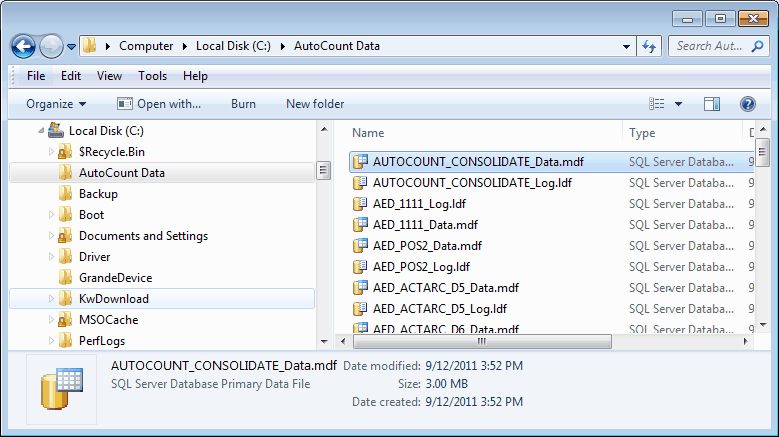 _____________________________________________________________
Send feedback about this topic to AutoCount. peter@autocountSoft.com
© 2013 Auto Count Sdn Bhd - Peter Tan. All rights reserved.