(From version 1.5.028 onwards.)
First of all you may enable the function by go to Tools > Options > General > Withholding Tax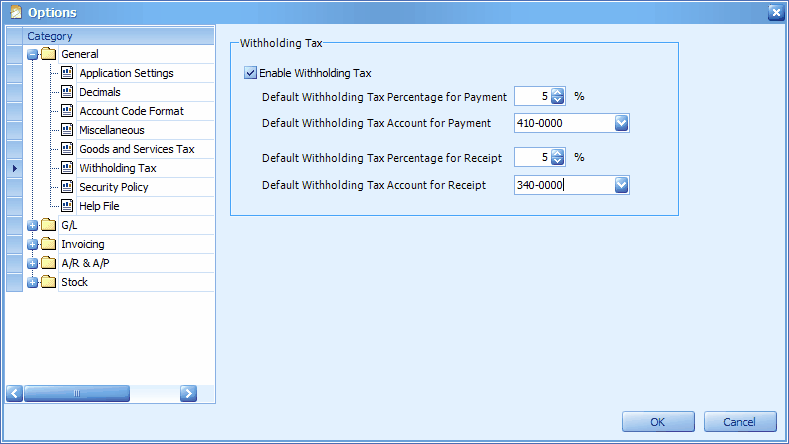 Check the checkbox of Enable Withholding Tax.
Define the Default Withholding Tax Percentage for both Payment and Receipt cases ... and define the Default Withholding Tax Account for both Payment and Receipt cases as well.
When Withholding Tax is enabled, there will have two additional fields in the Payment grid of A/R Payment and A/P Payment....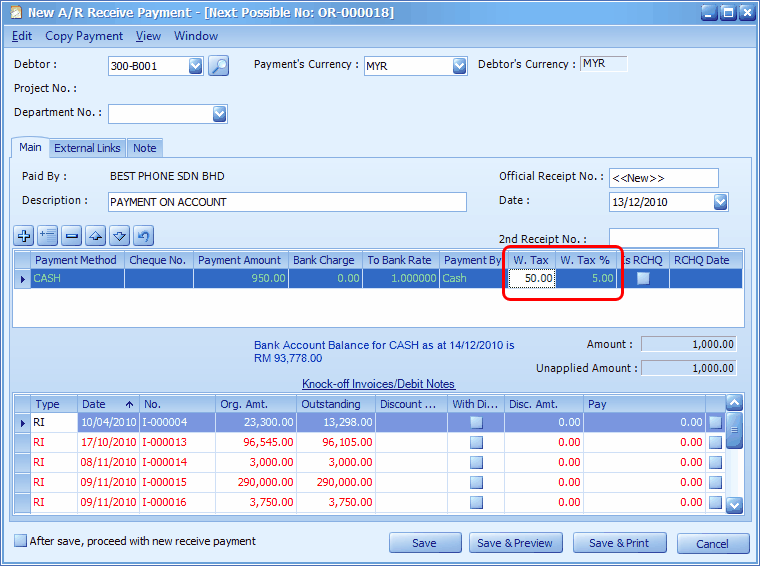 W.Tax - Withholding Tax Amount, this is the actual tax amount that is withheld.
W.Tax % - Withholding Tax Percentage, this is the percentage of withholding tax that will be used to multiply with Payment amount and produce Withholding Tax Amount.
For transaction listing report, go to G/L > Withholding Tax Transaction Listing Report,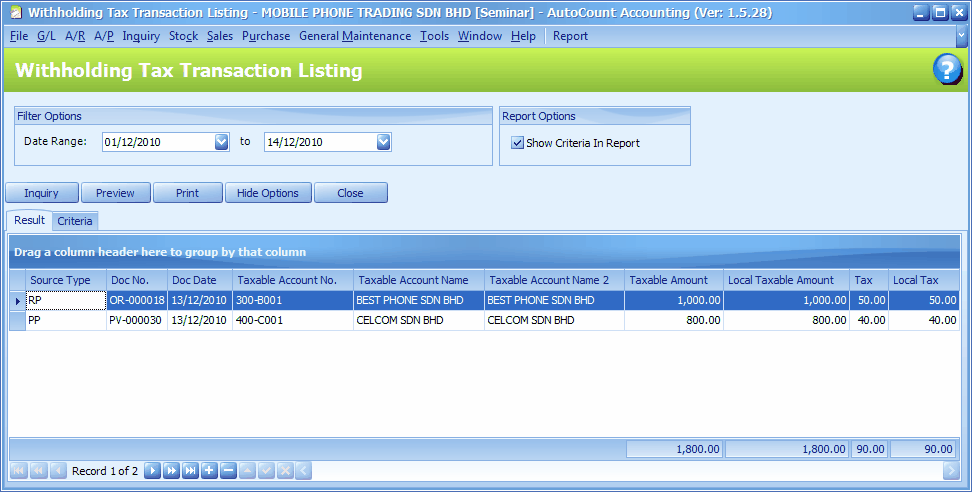 _____________________________________________________________
Send feedback about this topic to AutoCount. peter@autocountSoft.com
© 2013 Auto Count Sdn Bhd - Peter Tan. All rights reserved.