Registration of Account Book
If your license type is using Licence Code, you have to register each of you account books.
Log on to the account book you would like to register for license code,
Then go to Tools > Programs Control > License Control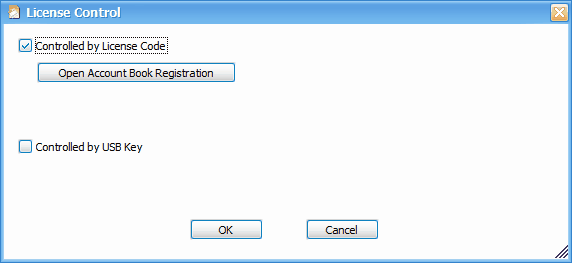 Check the checkbox of Controlled by License Code,
Click on Open Account Book Registration,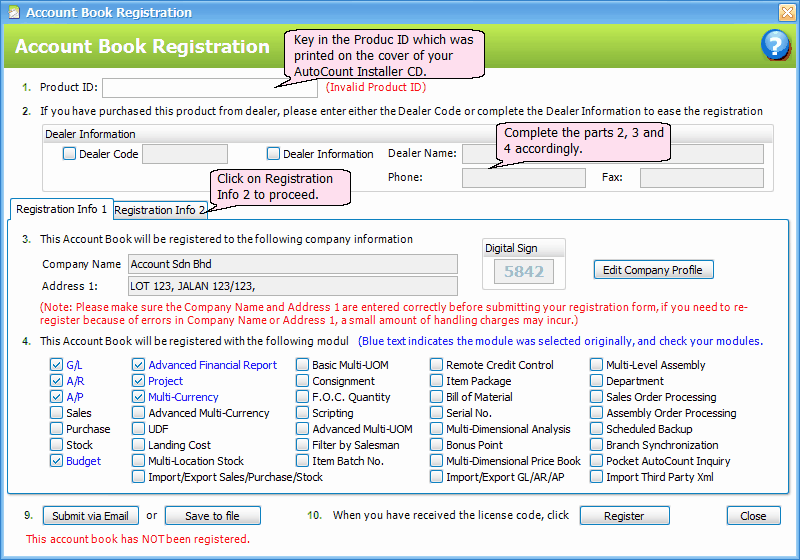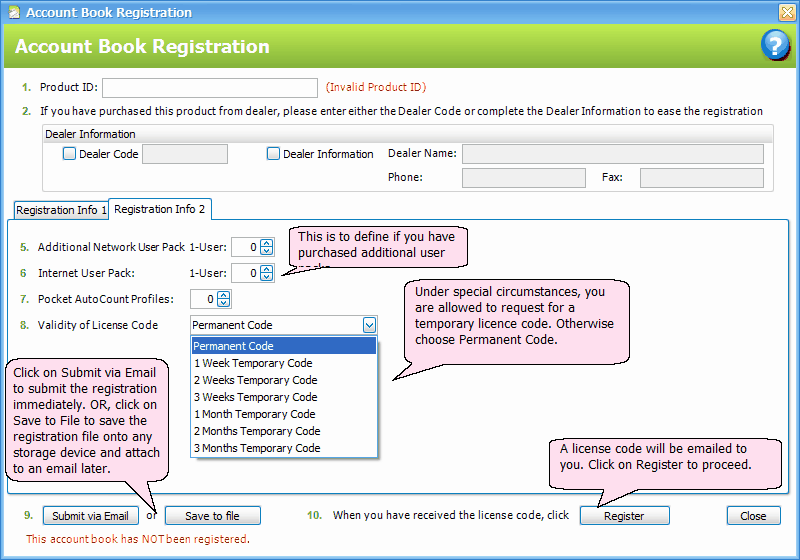 For step 9, if you click on Submit via Email, you will be asked to supply your email address so that the licence code can be emailed to you. If click on Save to File, you may attach the file thru email (lcp@autocountsoft.com) later or fax the hard copy to AutoCount Sdn Bhd.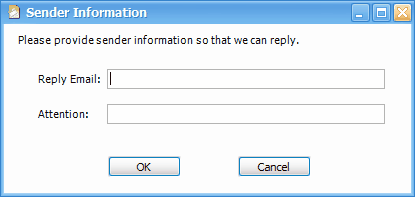 For step 10, if you have received a licence file (the extension is .acl), click on Register, and load the license file. If you have received a series of number (the licence code), press Ctrl+Alt+Shift+Ins on your key board, and the Register Button will change to Register by Code, click on it and key in the code directly. .

_____________________________________________________________
Send feedback about this topic to AutoCount. peter@autocountSoft.com
© 2013 Auto Count Sdn Bhd - Peter Tan. All rights reserved.