Top Nominee in Ernst & Young Entrepreneur of the year, 2019 Malaysia
We are delighted and proud to share that AutoCount has been selected as Top Nominee in the "Ernst & Young Entrepreneur of the year 2019 Malaysia" for Technology Entrepreneur category. This recognition is a new milestone for us as this is one of the world's most prestigious business award programs for entrepreneurs, recognizing entrepreneurial activity among those with leadership and achievement while inspiring others to lead successful and dynamic businesses.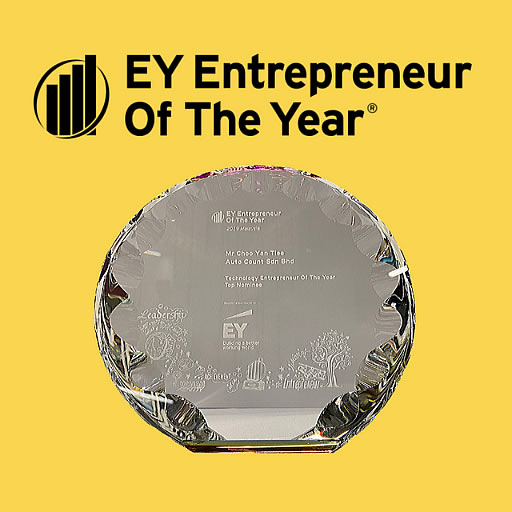 A huge thank you to our wonderful team, customers and business partners. This would not have been possible without all your confidence and trust in us and our software solutions. So a big…big thank you for all your support and loyalty over the years. Lastly, thank you #EY for your dedication to promote entrepreneurship.
As a Malaysia's leading business software developer, EY's Entrepreneur of the Year is a notable achievement not only because of its calibre, but it is also a huge encouragement for us to continue developing the best in quality business applications software to help local SMEs thrive.