Attach Account Book: to link (attach) the application (AutoCount Accounting) on your PC to an Account Book (database) on a database server (SQL server). Under network environment, without needed to maintain the database on your PC, you may attach an Account Book from another PC (network accessible) where the Account Book is kept. An attached account book can be Detached (to break the link) and be attached again. That means you may also attach account book from the database server on your own PC, especially for the account book that was earlier detached. (See also Account Book and Database.)
To create a new Account Book,
Go to File > Manage Account Book and click on Attach Account Book: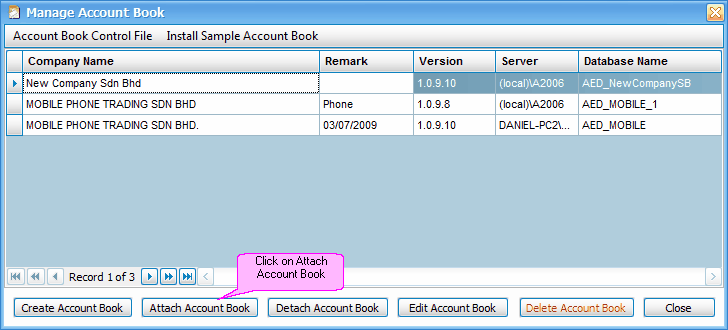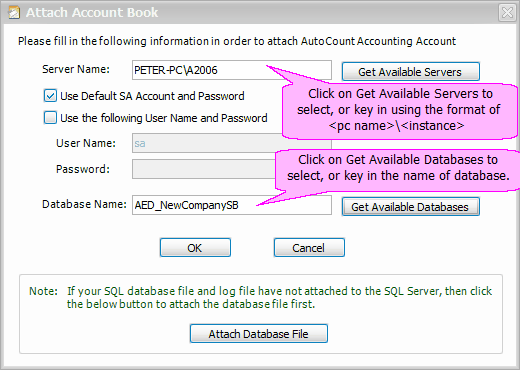 The server name cam also be: <IP address>, <port>
Click on OK.
Note: For the meaning of Attach Database File, see Account Book and Database.
See also:
Show Current Account Book Control File Full Path
Open Account Book Control File
Save To New Account Book Control File
Synchronize All Account Books With Database Server
_____________________________________________________________
Send feedback about this topic to AutoCount. peter@autocountSoft.com
© 2013 Auto Count Sdn Bhd - Peter Tan. All rights reserved.