Login To New Account Book
Go to File > Login To New Account Book

Click Yes if you want to exit the current Account Book and open the Login windows, so that you may login to another account book.
The following screen will be prompted as a reminder to backup your database.

Do not prompt this window in the future: this to disable the reminder message. To enable it again, go to Tools > Options > General, check the checkbox of Always prompt Back Up when exit application.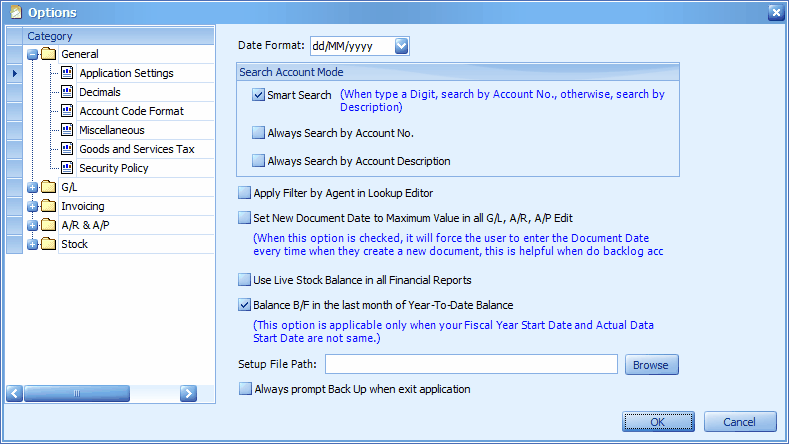 Backup: to go to Tools > Backup
Exit Anyway: to ignore the message and exit
Cancel: to cancel the Exit & Log out, return to AutoCount main screen
Click No if you want to open the Login windows and login to another account book with exiting the account book you have been working on.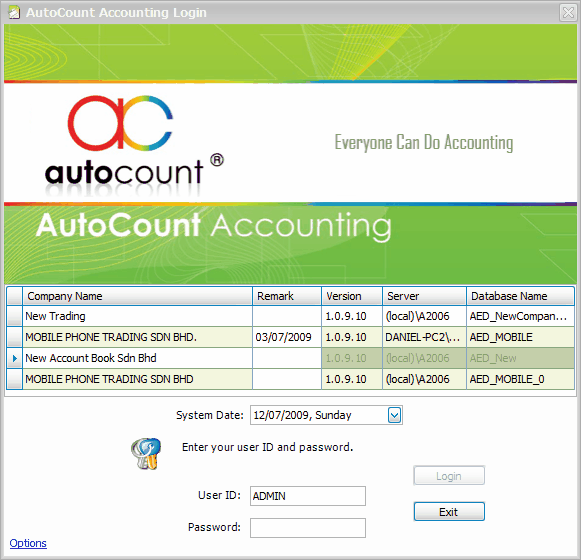 See also:
Show Current Account Book Control File Full Path
Open Account Book Control File
Save To New Account Book Control File
Synchronize All Account Books With Database Server
_____________________________________________________________
Send feedback about this topic to AutoCount. peter@autocountSoft.com
© 2013 Auto Count Sdn Bhd - Peter Tan. All rights reserved.